Home» News&Events» News» Marching Towards "Belt and Road": PKU Postgraduate Students Delegation Visits Kazakhstan
Marching Towards "Belt and Road": PKU Postgraduate Students Delegation Visits Kazakhstan
  Sponsored by the university's "Global Vision—Postgraduate Academic Exchange Supportive Project", the 2019 Peking University postgraduate students delegation successfully accomplished the on-site research in Kazakhstan from August 11 till 25.
  PKU Graduate School organized the activity in quest of the status quo of China-Kazakhstan cooperation in fields of medical care, economy and trade, and humanities. It was also aimed to study the responses to our country's "Belt and Road" Initiative from all walks of life in Kazakhstan, so as to provide academic research support for Chinese-funded enterprise investment. The delegation included Professor Chang Chun from School of Public Health and several postgraduate students from Health Science Center.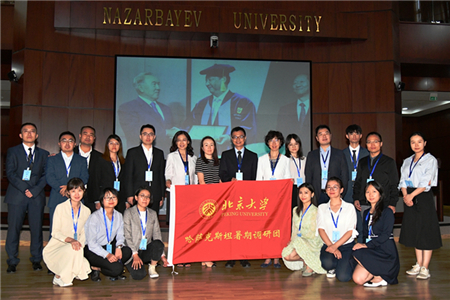 Delegation to Kazakhstan
  On August 15, the delegation visited the National Center for Medical Sciences at Nur Sultan, and held discussions with the center director and department deans. It's reported that the Center has been cooperating with medical institutions from Shanghai, Beijing, and Xinjiang, and achieving delightful results. A Chinese medicine department will be set up soon to introduce the Traditional Chinese Medicine.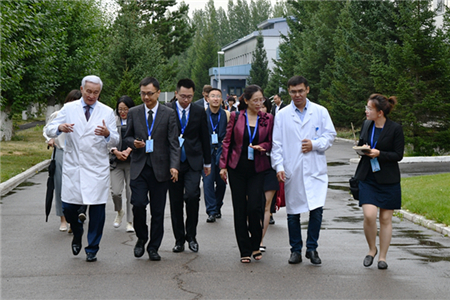 Delegation visits the National Center for Medical Sciences at Nur Sultan
  On the same day, the delegation went to visit Astana National Medical University, one of the most prestigious medical universities in Kazakhstan, and China-Kazakhstan Medical Center. The two parties held discussions about online education, primary health care, and traditional medicine.
  In Almaty, the delegation interviewed Chinese-owned private clinics and gained knowledge of the status quo of the localization of Traditional Chinese Medicine in Kazakhstan from the individual perspective.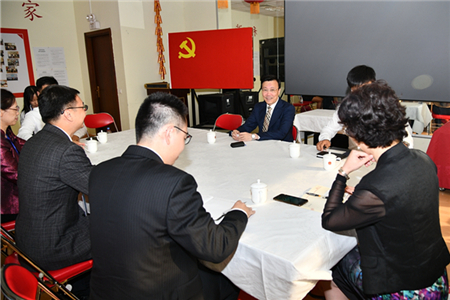 Chinese Ambassador Zhang Xiao to Kazakhstan meets with the delegation
  The delegation arrived at Beijing on August 25. On the basis of previous study and the on-site research, the delegation will explore more and compose special reports in terms of medical care, public health, international relations, economic management, higher education, and history and culture.
  Written by: Lang Lang
  Edited by: Liu Xin
  Source: PKU News
TOP