Delegation of Malaysian Medical Libraries Visits PUHSC Library
  In September 23, twelve Malaysian librarians visited Peking University Health Science Library. The librarians came from a consortium of Malaysian medical libraries, whose members included the Ministry of Health Library, National Library, UKM Library, UMP Library, and UUM Library. The visitors were accompanied by staff from iGroup, a multinational company of information products and library technologies.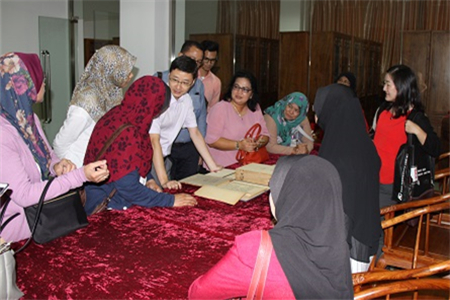 During the visit, the delegates learned about the day-to-day operations of the host library, including hours, library card registration, self-service counter, book procurement and exchanges with sister libraries. In the room of special collection, they were shown the treasure of the library – an original copy of Taiping Shenghui Fang (or Taiping Holy Prescriptions for Universal Relief).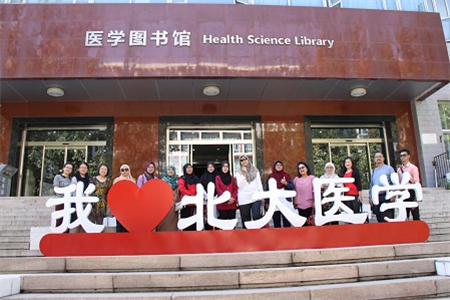 Written by: Fan Xiaofei
  Edited by: Liu Xin
TOP