Home» News&Events» News» The founding Ceremony of PKUHSC Medical Technology Research Institute Held
The founding Ceremony of PKUHSC Medical Technology Research Institute Held
  On November 13, 2019, the founding ceremony of Medical Technology Research Institute (MTRI) of Peking University Health Science Center (PKUHSC) was held at the Office of International Cooperation.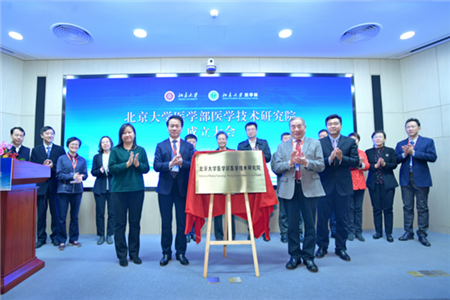 The Founding Ceremony
  PKU executive vice president and PKUHSC president, Zhan Qimin, together with leaders and experts from many well-known universities, scientific research institutes and medical institutions, as well as more than 120 teachers and students of the MTRI, witnessed the founding of the Institute.
  As the first president of the Institute, Zhan Qimin stressed in his speech that the MTRI should aim at international frontiers, meet our country's development needs, integrate advantageous resources, promote interdisciplinary cooperation, innovate development modes, and optimize management mechanisms. All members of the research institute should make further achievements in the university's "Double-First Class" construction.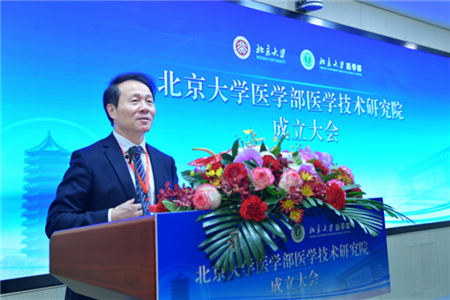 Zhan Qimin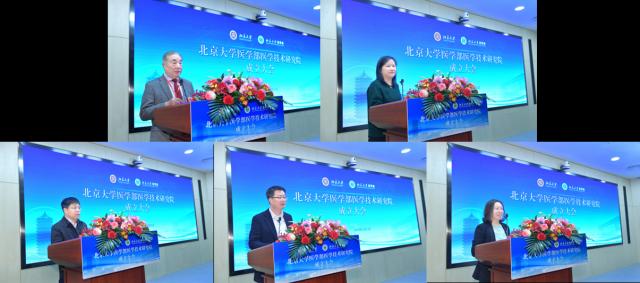 Speeches by leaders
  (Upper Left:Zhao Zilin,Upper Right:Zou Hui,Lower Left:Zhang Zhaofeng,Lower Middle:Zhao Jing,Lower Right:Zhao Fengjie)
  Han Hongbin, executive vice president of the institute, pointed out in his speech that we will develop the institute into a frontier platform for medical intersection, produce more original achievements, cultivate high-end interdisciplinary talents, strive for first-class ranks, and contribute to the revitalization of China's medical equipment industry and the development of medical education.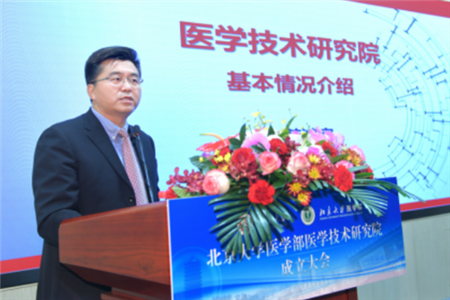 Han Hongbin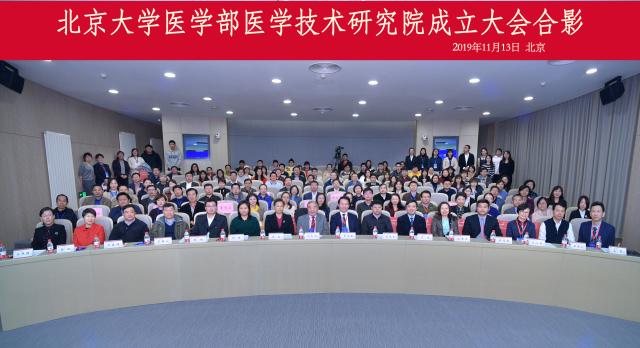 Group Photo
  Written by: Wu Zhaoxia
  Edited by:Liu Xin
TOP