NCHPED Signs Strategic Memorandum with Elsevier
  The National Center for Health Professions Education Development (NCHPED) signed a strategic memorandum with Elsevier in November 21 at Peking University Health Science Center (PUHSC). The signing ceremony was attended by Prof. Zhan Qimin, President of both the NCHPED and the PUHSC, and Dr. Jan Herzhoff, Managing Director APAC & Education at Elsevier.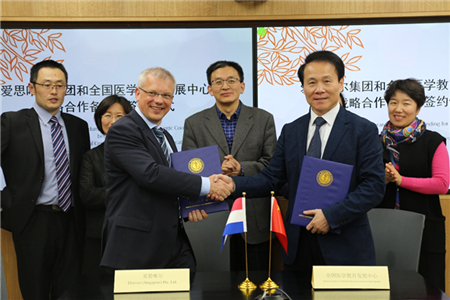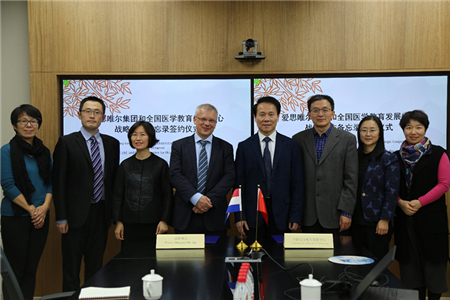 According to the memorandum, the two sides were to work together in developing paper-based and digital resources and building a platform for international exchange in the field of medical education.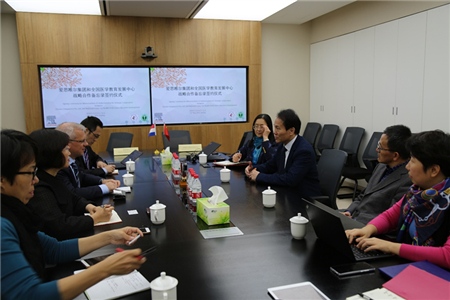 Going forward, the two sides were to create joint teams to work on projects deriving from the memorandum, and increase the visibility of such projects through publicity on various platforms and occasions.
  Written by: Fan Xiaofei
  Edited by: Liu Xin
  Source: National Center for Health Professions Education Development and PUHSC Office of International Cooperation
TOP