Malawi First Lady Gertrude Mutharika Visits PKUHSC
  On December 3, Professor Gertrude Mutharika, the first lady of Malawi, led a delegation to Peking University Health Science Center (PKUHSC) to accept the title of honorary professor awarded by PKU School of Public Health and delivered a keynote speech.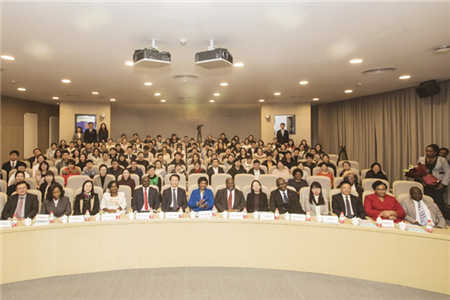 More than 20 people, including Malawi's Minister of Health, JappieMhango, Deputy Minister of Education, Martha MzomeraNgwira, and Ambassador to China, Charles E. Namondwe, accompanied the visit. Zhan Qimin, PKU Executive Vice President and PKUHSC President, presented Professor Gertrude Mutharika with the honorary professorship of the School of Public Health and the school emblem of Peking University. Student representatives presented flowers to Gertrude Mutharika to express their respect and congratulations.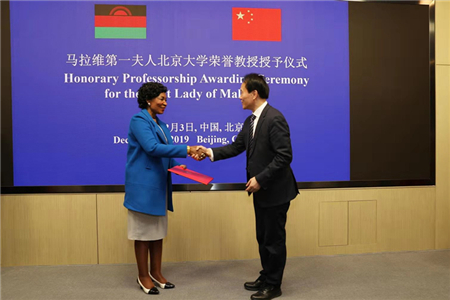 After the awarding ceremony, Professor Gertrude Mutharika delivered her first speech as an honorary professor of the School of Public Health. In her speech, she talked about problems related to water resources and water use in Malawi and the corresponding impact on child and maternal health, as well as Malawi's efforts to achieve its sustainable development goals, and she called on everyone to work together to achieve sustainable development. More than 100 teachers and students from the School of Public Health attended the activity and listened to the speech carefully. The atmosphere was warm.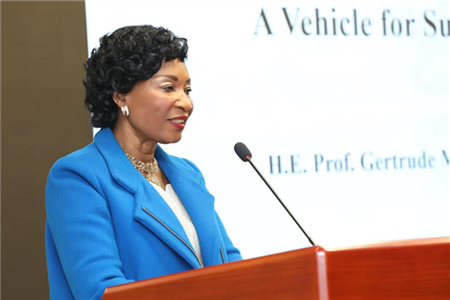 Gertrude Mutharika
  After the speech, Professor Gertrude Mutharika and her delegation visited Peking University Third Hospital (PKUTH) and the School of Public Health. The two sides had a heated discussion on exchanges and cooperation in the field of maternal and child health.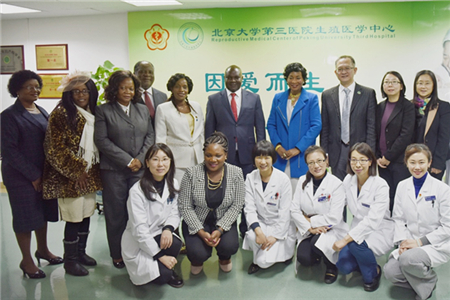 Seminar at PKUTH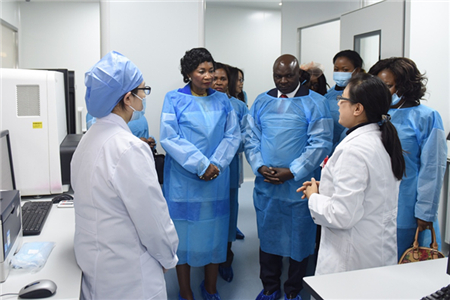 Lab tours
  During the visit, RobertEgolet, head of PKU-Malawi Research and Teaching Cooperation Base, YusufAufi, member of Malawi National Science and Technology Commission, EmilyBanda, National Commissioner and director of Malawi Communications Authority, also attended the working meeting with professor Zheng Zhijie, Dean of the Department of Global Health and other teachers of the department, to discuss specific issues and cooperation plans for the future construction of the Cooperation Base.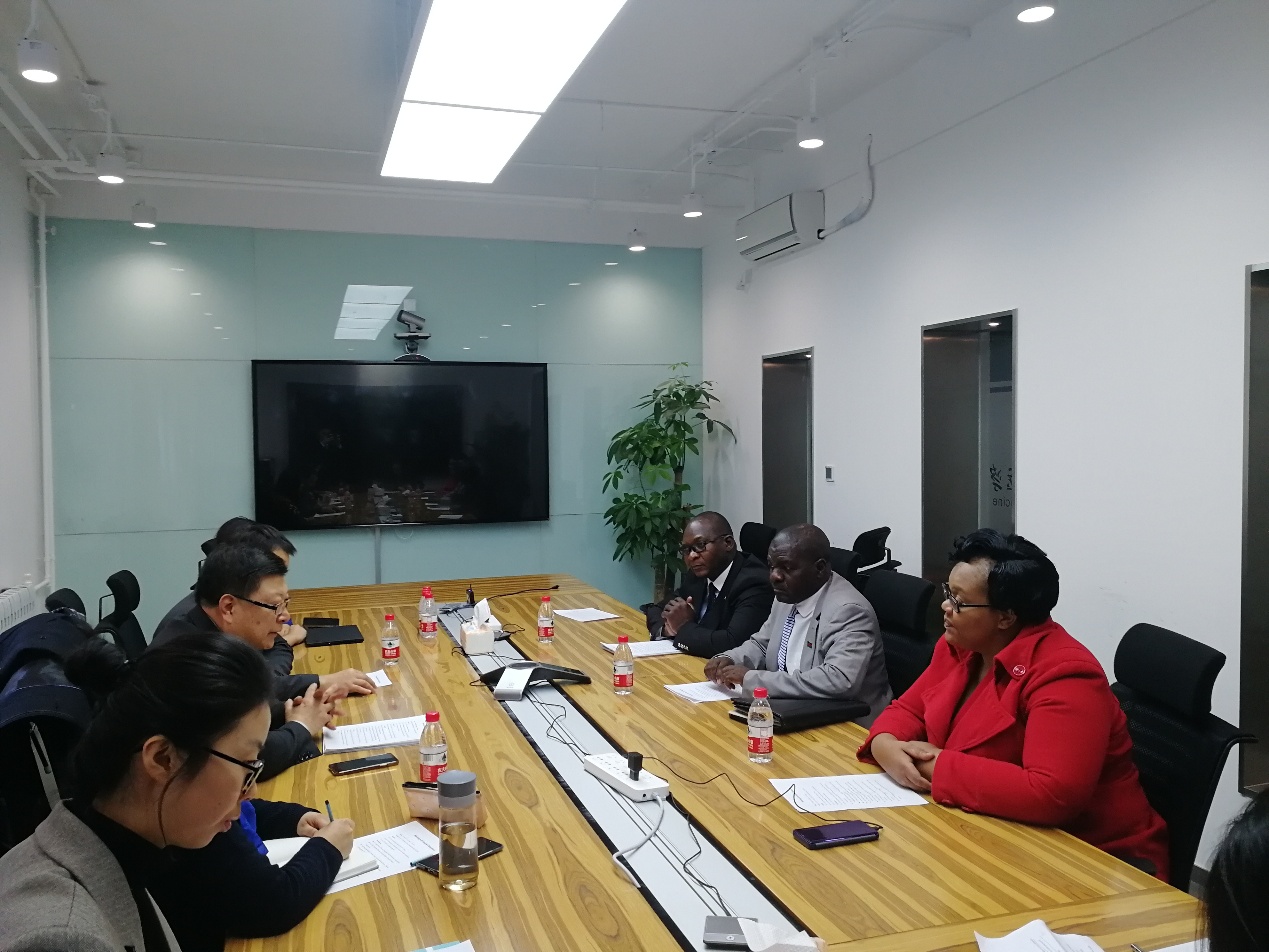 Seminar at the Department of Global Health
  Written by: Wu Zhaoxia
  Edited by:Liu Xin
TOP