TiPS of Cell Press Publishes Findings by LI Zijian Research Group
  Recently, Trends in Pharmacological Sciences (TiPS) of the famous American publishing group Cell Press has published online Li Zijian research group's paper entitled "New Insights into Modes of GPCR Activation". TiPS is one of the most internationally recognized journals of literature review in the field of medical research (impact factor 12.797).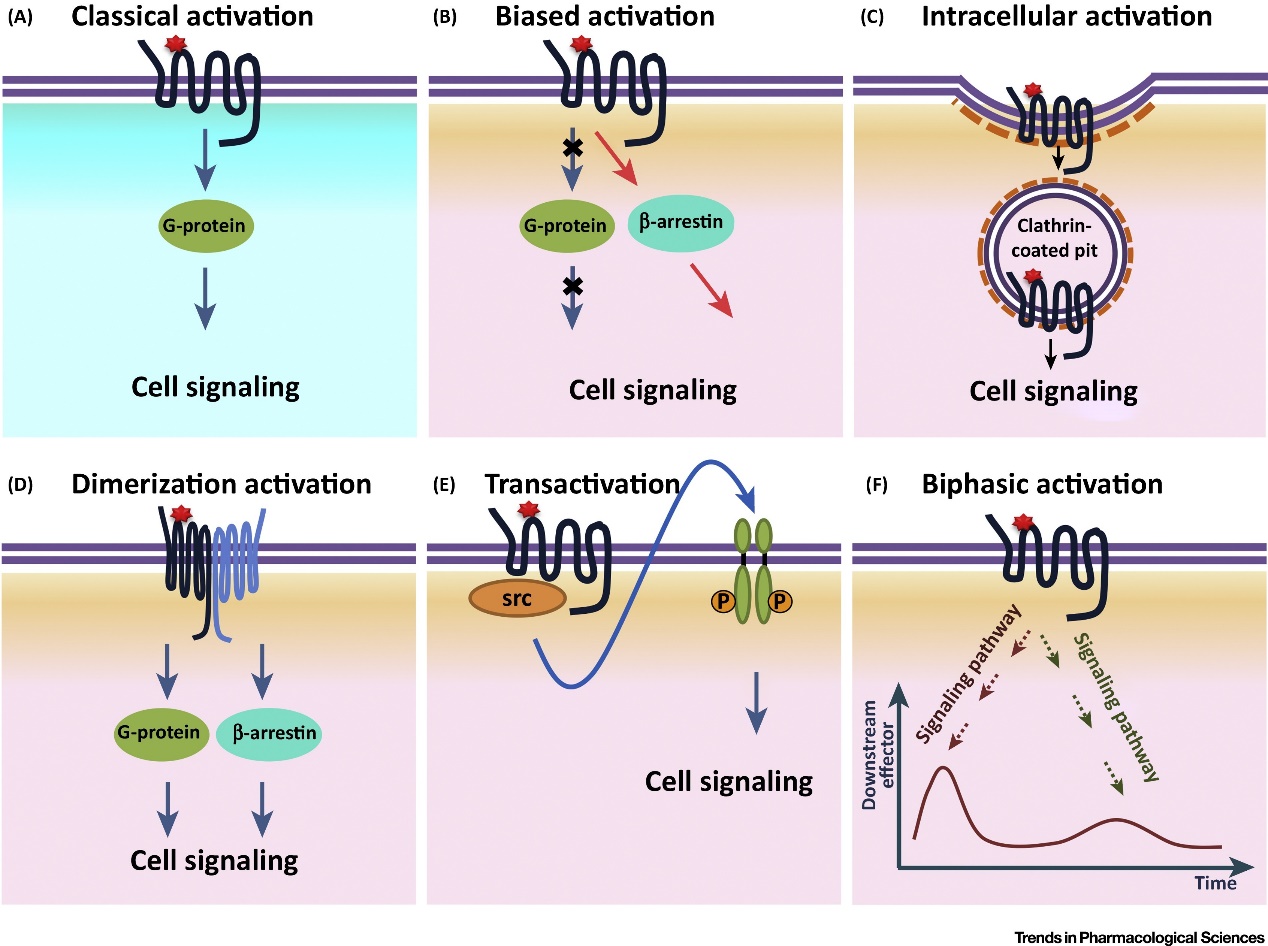 Trends in Pharmacological Sciences DOI: (10.1016/j.tips.2018.01.001)
  G-protein-coupled receptor (GPCR) is the largest family of cell-surface receptors and participates in almost all life activities. GPCR's dysfunction is the major mechanism leading to many severe diseases, including cardiovascular diseases, cancer, metabolic diseases, and neurodegenerative diseases. As a result, GPCR is the most important drug target and its related research has won 10 Nobel Prizes. GPCR's importance is quite evident.
  LI Zijian research group has long been engaged in the study of GPCR activation and cardiovascular diseases. Through constant research on GPCR activation and based on the classic 'GPCR-G protein' activation model, the research group summarizes in the review 5 main novel modes of GPCR activation, including biased activation, intracellular activation, dimerization activation, transactivation and biphasic activation, forecasts the leading role played by the novel activation modes in people's understanding of disease and new drug development, and expresses independent views on both the separate function and mutual integration of the multiple activation modes in different physiological and pathological conditions. The review has important guiding significance and theoretical value for fully understanding the complex activation modes of GPCR in physiological and pathological processes and facilitating the development of precise GPCR-targeted drugs.
  Source of the paper: http://www.cell.com/trends/pharmacological-sciences/pdf/S0165-6147(18)30024-5.pdf
  Written by: WU Zhaoxia
  Edited by:Liu Xin
  Source: Peking University Third Hospital
TOP