Home» News&Events» News» Blood Publishes Findings by Professor Huang Xiaojun's Research Team as Cover Highlight
Blood Publishes Findings by Professor Huang Xiaojun's Research Team as Cover Highlight
  On March 16, 2018, the latest research findings by Professor Huang Xiaojun, Director of Peking University Institute of Hematology (PKUIH) and Dean of Hematology Department of Peking University People's Hospital, were published by Blood, the international top journal in hematology, as the cover highlight. The paper was titled "Atorvastatin enhances bone marrow endothelial cell function in corticosteroid-resistant immune thrombocytopenia patients" with Associate Professor Kong Yuan from PKUIH as its first author.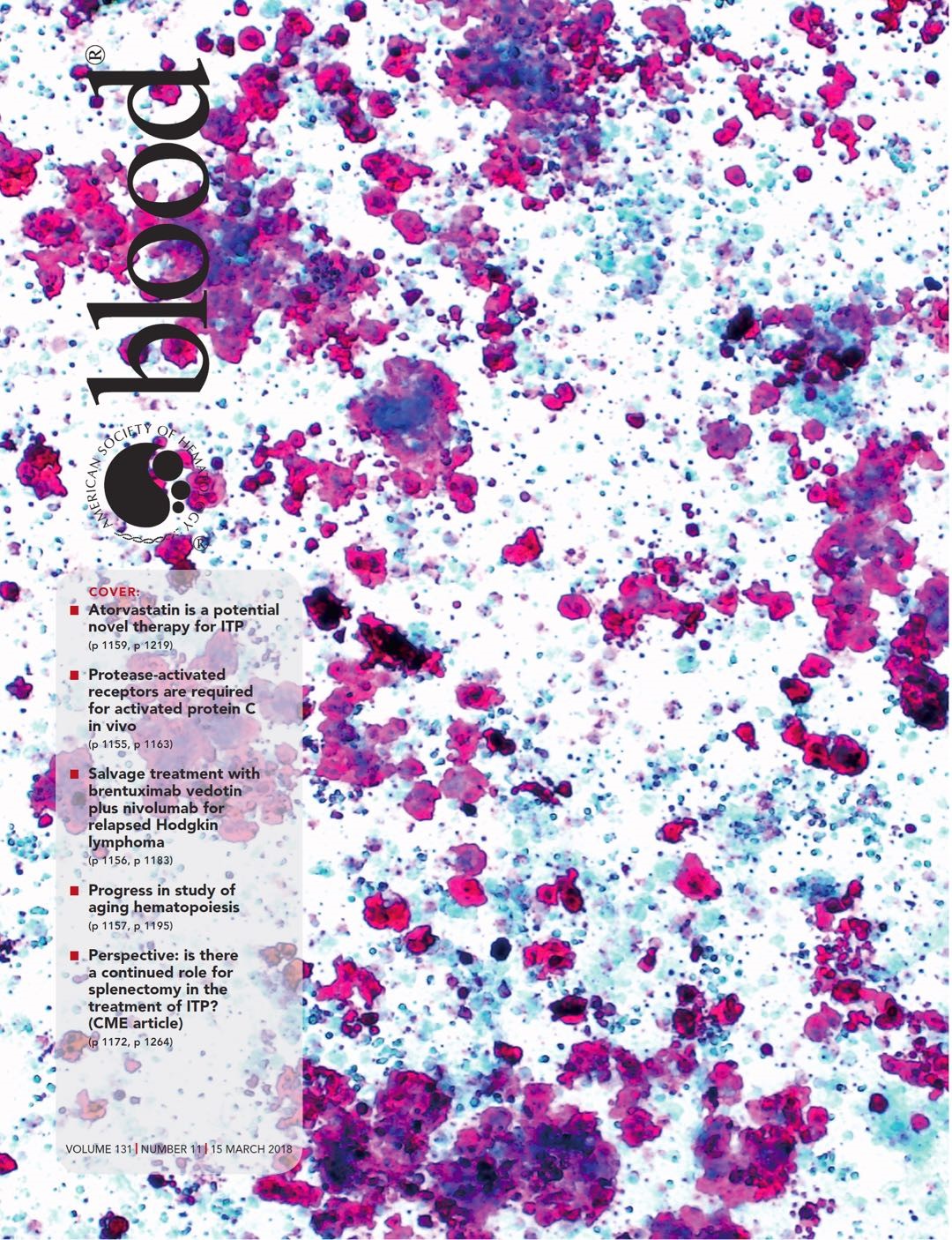 The cover image of Blood: the result picture of Professor Huang Xiaojun's research, which shows atorvastatin treatment promotes megakaryocytopoiesis via repairing corticosteroid-sensitive immune thrombocytopenia to reduce bone marrow endothelial progenitor cells in patients.
  The study found for the first time that atorvastatin can enhance the number and function of bone marrow endothelial progenitor cells (BM EPCs) in corticosteroid-resistant immune thrombocytopenia (ITP) patients, and thus repairs megakaryocytopoiesis, increases platelet production, and reduces hemorrhage, so as to provide a promising therapy for ITP patients.
  It was the first time for researchers to reveal a brand new pathogenesis and clinical intervention strategy for corticosteroid-resistant ITP in terms of BM EPCs. The study set the theoretical foundation for a new system of prevention and treatment of corticosteroid-resistant ITP and will hopefully improve clinical prognosis.
  Invited by Blood, Professor Ishac Nazy from Mc Master University, Canada, and Professor Adam Cuker from University of Pennsylvania, US, commented in the same issue: "The findings of Professor Huang Xiaojun's team serve as a reminder that ITP is not one disease but rather a heterogeneous group of diseases with varying disease mechanisms. Their study unravels the manifold mechanisms of ITP, offers a new therapy for the clinical intervention of corticosteroid-resistant ITP, and paves the way for prospective randomized controlled trial."
  Previously in 2016, Professor Jane L Liesveld from University of Rochester commented in Blood (Vol.128, 2016): "Professor Huang Xiaojun's team has made a step forward in graft failure from complicated mechanism to therapeutic approach." And Professor Monica L Hulbert from Washington University wrote in the Editor's Choice of Science Translational Medicine (2016) that the pioneering discovery of statin could be applied in the prevention or therapy of graft failure.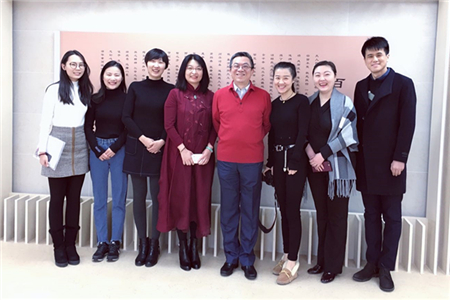 Professor Huang Xiaojun's research team of the microenvironment of bone marrow
  Written by: Lang Lang
  Edited by: Liu Xin
TOP