Home» News&Events» News» PKU Medicine Education Forum Held and Center of Health Professions Education Development Inaugurated
PKU Medicine Education Forum Held and Center of Health Professions Education Development Inaugurated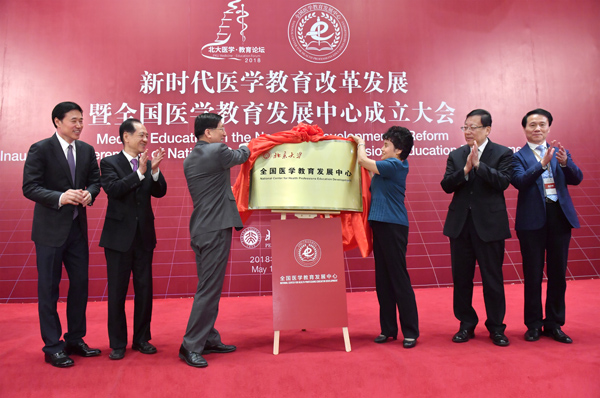 ON May 16, 2018, Peking University Medicine Education Forum "Medical Education in the New Era: Development and Reform" and Inauguration Ceremony of the National Center of Health Professions Education Development (the Center) was held at the PKU Overseas Exchange Center. More than 300 people were present and applauded the inauguration of the Center, including 107 university presidents, deans of medical schools, education staff, and experts and specialists in medical education from the National Medical Examination Center, People's Medical Publishing House, Peking University Medical Press, and so on.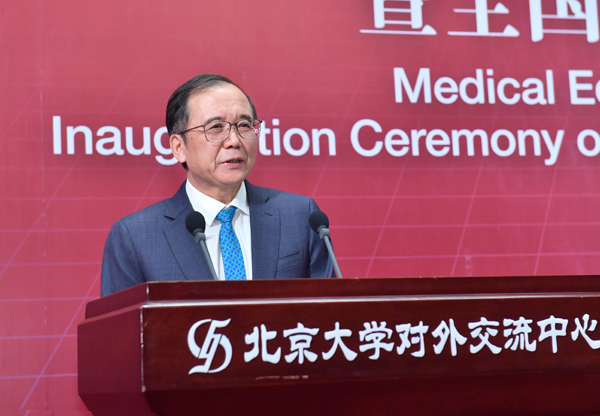 PKU President Lin Jianhua made the welcoming speech and said that PKU would use all its force to support the building of the Center so as to make it a national platform for medical educational research and exchange and thus to aid the realization of Health China. PKU will promote the collaboration of medicine and all other disciplines and pave the way for Chinese medical education through cross-disciplinary collaborations.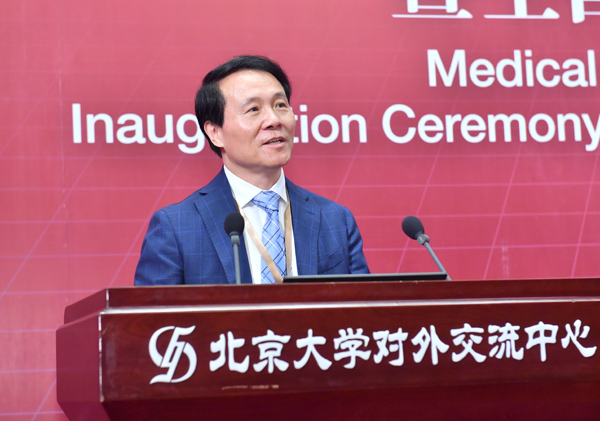 Zhan Qimin, Executive Vice President of PKU and President of PKU Health Science Center (PKUHSC), introduced that the major function of the Center include policy research, cadre training for medical education administration, medical education data sharing and information service, international exchange and collaboration in medical education, and discipline accreditation for clinical medicine. He expressed the hope to grasp the historical opportunity for the Chinese cause of health care and medical education to build the Center with an all-out effort.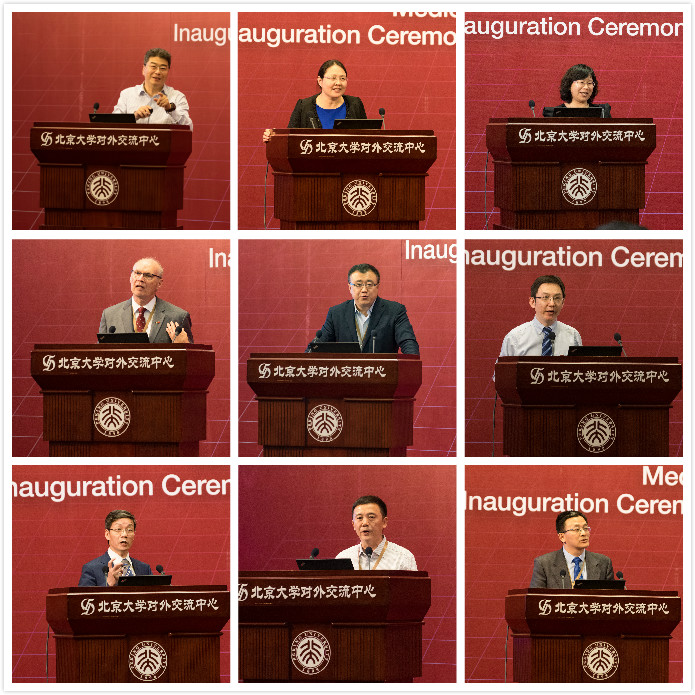 Nine experts, specialized in medicine, pedagogy, engineering, and artificial intelligence, were invited to speak at the forum on the future of medical education reform and development.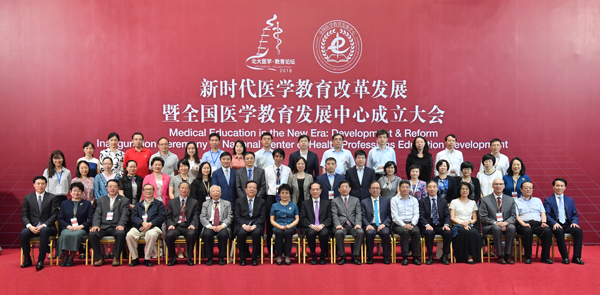 The forum, taking the opportunity of the inauguration of the Center, invited famous medical education experts and scholars to gather at Yanyuan, to contribute to a consensus of China's medical education development, and to make a joint effort to provide strategic support and firm safeguard for the long-term development of China's and even the world's education, health care, and cause of hygiene. The establishment of the Center will start a new journey of China's medical education, facilitate the realization of Health China, and compose a splendid chapter for PKU Medicine and China's medical education.
  Written by: Lang Lang
  Edited by: Liu Xin
  Source: Office of Publicity
TOP