Home» News&Events» News» Wang Ling Team Makes New Achievements in Extra-hepatic Diseases Induced by Hepatitis E Virus
Wang Ling Team Makes New Achievements in Extra-hepatic Diseases Induced by Hepatitis E Virus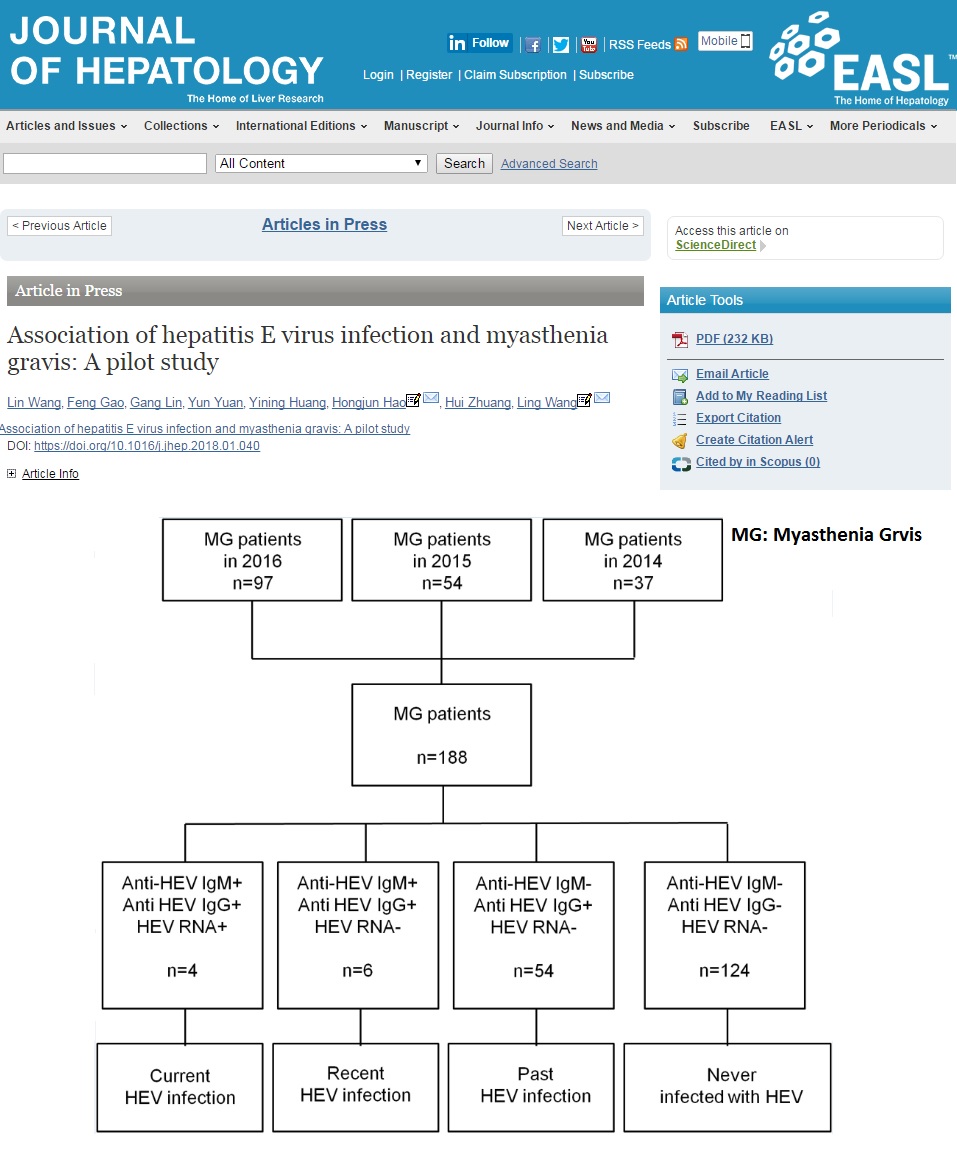 On April 19, 2018, the Journal of Hepatology, the top journal in hepatology, published the research findings by Wang Ling's team from Peking University School of Basic Medical Sciences and the Department of Neurology from PKU First Hospital. Their research revealed the potential association between Heaptitis E Virus (HEV) infection and myasthenia gravis (MG) through clinical screening.
  The study found that about five percent of MG patients were in the current HEV infection phase, and 2% of the patients were detected positive for HEV RNA, which was much greater than the reported rate of 0.07% for Chinese blood donors. The study surveyed for the first time the prevalence rate of HEV in MG patients in our country, and pointed out the possible correlation of HEV infection and myasthenia gravis.
  The Journal of Hepatology also published the reply from Professor Harry R. Dalton from University of Exeter, a renowned scholar of HEV research. He commented that the study revealed for the first time the possible relations between HEV and MG, and reported for the first time neurological diseases induced by genotype 4 HEV. He also noted that more attention should be made to the screening for HEV in neurological diseases with unknown causes.
  Written by: Lang Lang
  Edited by: Liu Xin
  Source: School of Basic Medical Sciences
TOP