Dean of School of Public Health of UC Berkley Visits PKUHSC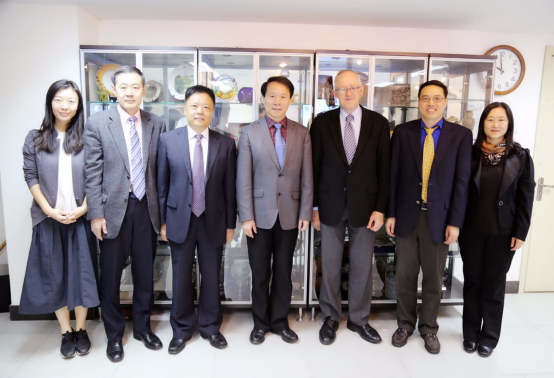 Dr. Stefano M. Bertozzi, Dean of School of Public Health of University of California at Berkeley, paid a visit to Peking University Health Science Center on April 7, 2017. Zhan Qimin, President of PKUHSC met with the delegation.
  On behalf of PKUHSC, Zhan Qimin briefed the delegation on the university's history, structure, medical research, and international exchange. Dr. Bertozzi made an introduction about UC Berkley's School of Public Health and its existing collaboration with PUHSC's School of Public Health. The two sides held discussions about public health Ph.D. program, environmental health, global hygiene, and other collaborative intentions.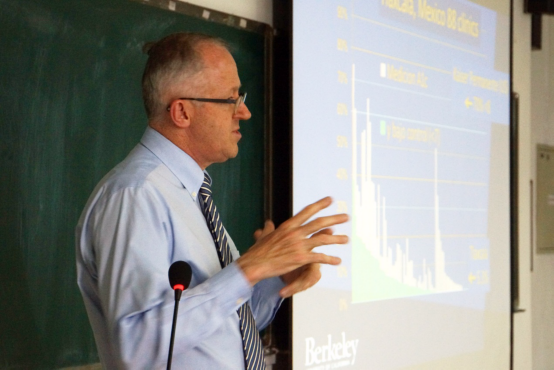 At 3 p.m., Dr. Bertozzi was invited to the Public Health Lecture Room held by PKU School of Public Health and gave a lecture entitled "Using Bigger Data Better: Precision Public Health". He introduced the development frontier of precision public health in the context of big data. Dr. Bertozzi proposed that we learn analytics through targets and integrate the cause-effect structure, machine learning, and the theory of statistical analysis so as to provide solutions to public health problems in a more direct way.
  After the lecture, Prof. Meng Qingyue, Dean of School of Public Health presented the crystal plate of "Public Health Lecture Room" to Dr. Bertozzi
  Written by: Lang Lang
  Edited by: LiuXin
  Source: Peking University School of Public Health
TOP