Home» News&Events» News» Peking University Cohosts Huairou Forum on Health and Biomedical Imaging
Peking University Cohosts Huairou Forum on Health and Biomedical Imaging
  The first Huairou Forum was convened in October 9 at Swan Lakeview Hotel Beijing. The forum was hosted by Peking University, local government of Huairou and Management Committee of Huairou Science City. It was co-organized by Institute of Biophysics at the Chinese Academy of Sciences, and undertaken by the PKU National Center for Biomedical Imaging Sciences.
  The grand opening ceremony of the forum saw the presence of Qiu Shuiping, Party Secretary of the PKU; Gao Fu, Director-General of the Chinese Center for Disease Control and Prevention and Vice President of the National Natural Science Foundation of China (NSFC); Li Peng, Chair of the NSFC Department of Life Sciences; Zhang Xuemin, Chair of the NSFC Department of Health Sciences; Zhang Guohui, Deputy Director-General of Science, Technology and Informatization, the Chinese Ministry of Education; Liu Yuhui, Chair of the Beijing Municipal Education Commission; Guo Yanhong, Party Secretary of Huairou and Huairou Science City; and Yu Qingfeng, District Chief and Deputy Party Secretary of Huairou and Deputy Party Secretary of Huairou Science City. The ceremony was moderated by Qiao Jie, Vice President of the China Association for Science and Technology, Standing Committee Member and Executive Vice President of the PKU, and President of Peking University Health Science Center.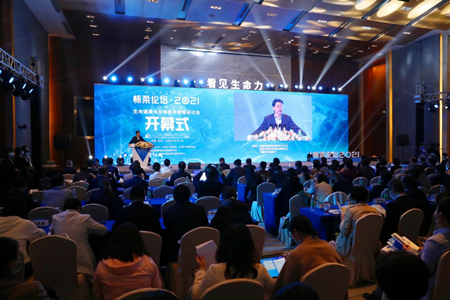 The two-day forum was themed around health and biomedical imaging, and gathered over 150 domestic and international experts. It featured speeches and roundtables on topics such as use of advanced biomedical imaging facility to raise and answer key scientific questions and integration of imaging technology with life sciences, clinical medicine and precision medicine to promote scientific and technological innovations.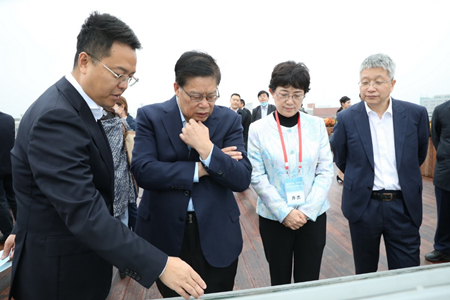 After the ceremony, participants visited the Center for Materials Genome Initiative (CMGI) and held talks with contractors at the site of the Multimodal Cross Scale Biomedical Imaging Facility.
  Written by: Fan Xiaofei
  Edited by: Liu Xin
  Source: Peking University News
TOP