Peking University Holds 2021 Conference on Autism
  The 2021 Peking University Health Science Conferences on Autism Spectrum Disorders was held in October 16-17 at the Lui Che Woo Building. The event was themed Social Behavior and Autism, and was chaired by Prof. Yu Xiang of the PKU School of Life Sciences. The conferences featured domestic and international experts in neurosciences, cognitive psychology, clinical treatment, rehabilitation and education, who – from behavioral, molecular, circuit, medical intervention and behavior modification perspectives – approached characteristics and mechanisms of autism patients' social behavior as well as diagnosis and treatment of the disease. The hybrid event saw 120 people show up in person, and its live stream received nearly 200 thousand views.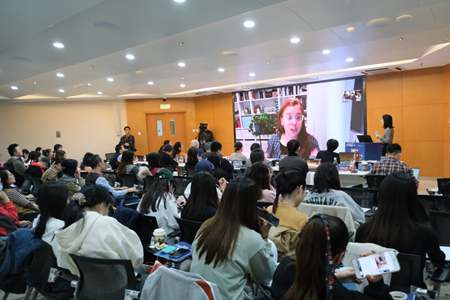 Dr. Sarah Dufek answering questions from the floor
  Prof. Lu Lin, member of the Chinese Academy of Sciences and President of Peking University Sixth Hospital, addressed the audience at the opening ceremony. His opening remarks was followed by keynote speeches by Dr. David Amaral, Editor-in-Chief of Autism Research, the journal of the International Society for Autism Research (INSAR); Dr. Peter Mundy, President of the INSAR; and Dr. Zou Xiaobing, Director of Children Development and Behavior Center at Sun Yat-Sen University.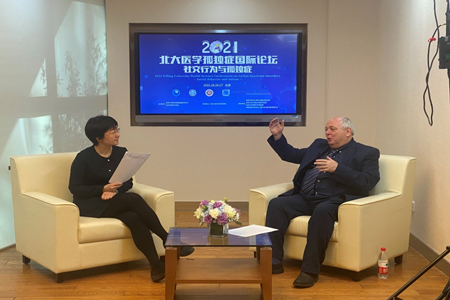 Speaker at an interview after the conference
  Other speakers at the conference included Dr. Larry Young, Director of Center for Translational Social Neuroscience at Emory University; Dr. Letitia Naigles, Professor of Psychological Sciences at the University of Connecticut; and Dr. Kevin Pelphery, Harrison-Wood Jefferson Scholars Foundation Professor of Neurology at the University of Virginia.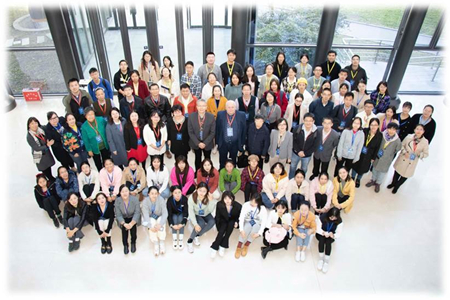 Group photo of the speakers and volunteers
  As China's leading forum in the field of autism, the annual conference was recognized in 2020 as one of the most influential forums in Beijing.
  Written by: Fan Xiaofei
  Edited by: Liu Xin
  Source: School of Basic Medical Sciences
TOP