First Peking University Young Physician Awards Presented
  On the occasion of the 109th anniversary of Peking University Health Science Center, announcement was made for the first Peking University Young Physician Award (PKUYPA), sponsored by the White Angel Guardian Foundation. Six were presented with the Outstanding Young Physician Awards, and eighteen with the Excellent Young Physician Awards. The award ceremony was held in the report hall of the newly inaugurated PKU Medical Science and Technology Building. PKU President Hao Ping, PKU Executive Vice President and PKUHSC President Qiao Jie, and other leaders attended the ceremony.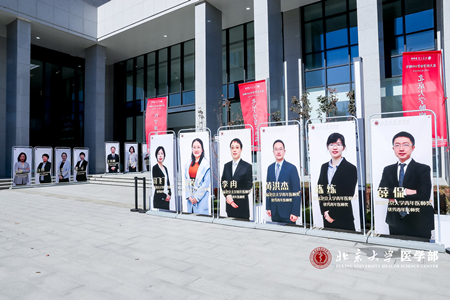 The PKUYPA was established to recognize the outstanding contributions young physicians made in their medical service work in the clinical front line. Based on the recommendations from affiliated hospitals, PKUHSC recruited the appraisal board for the first PKUYPA and held a seminar on appraisal and selection methods on September 16 and the defense review meeting on October 20. After review and evaluation, the appraisal board decided to present Shen Zhanlong and five other physicians with "PKU Outstanding Young Physician Award", and He Ji and seventeen other physicians with "PKU Excellent Young Physician Award". Ji Xin and two other physicians were given the PKU Outstanding Young Physician nomination award, and Yuan Xiaoyong and other eight physicians the PKU Excellent Young Physician nomination award.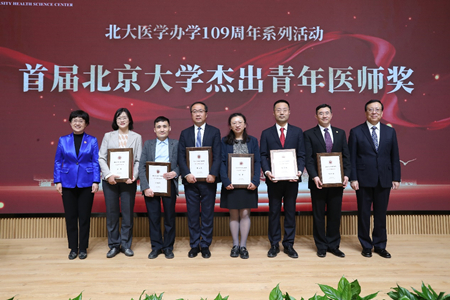 President Hao Ping and Executive Vice President Qiao Jie present the Outstanding Young Physician Awards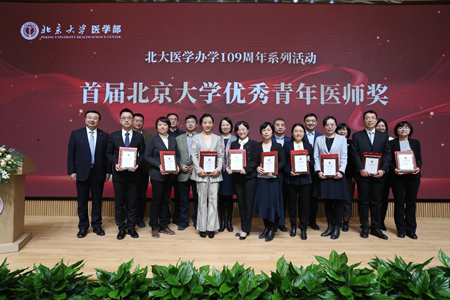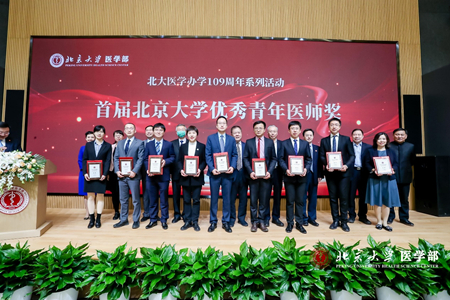 Leaders and distinguished guests present the Excellent Young Physician Awards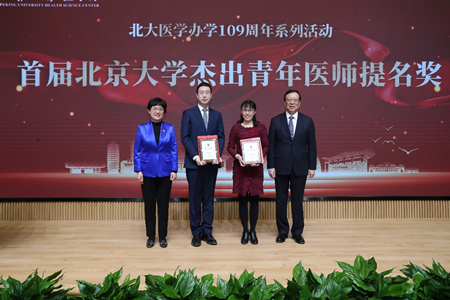 President Hao Ping and Executive Vice President Qiao Jie present the Outstanding Young Physician nomination awards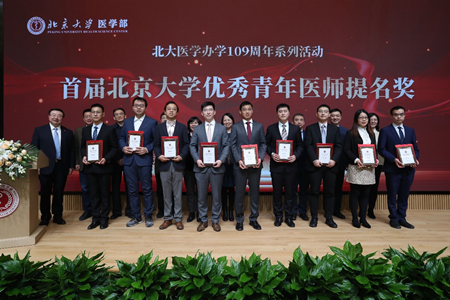 Leaders and distinguished guests present the Excellent Young Physician nomination awards
  Written by: Lang Lang
  Edited by: Liu Xin
  Source: Office of Publicity, Office of Hospital Administration
TOP