First Weiming Nursing (International) Young Scholar Forum Held
  The First Weiming Nursing (International) Young Scholar Forum, organized by Peking University School of Nursing and PKU Health Science Center's affiliated hospitals, was held on October 23. With the theme of "Innovation for Youth, Integration for Excellence", the forum went live online globally and gathered scholars from home and abroad, focusing on the discipline development and sharing the academic feast.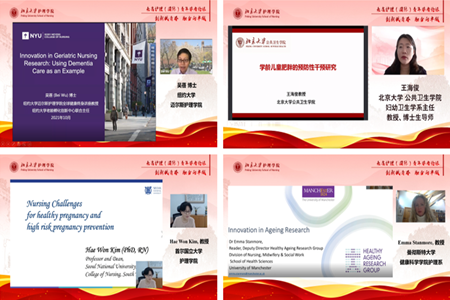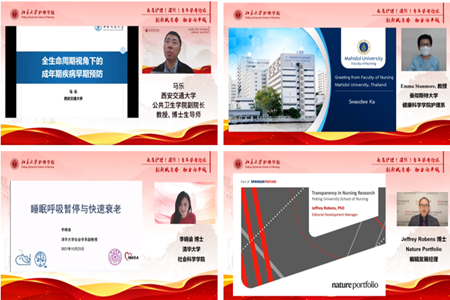 It's learned that keynote speakers at the forum were from the USA, the UK, Sweden, Korea, Thailand and China, including experts from thirteen famous universities, such as Johns Hopkins University and the University of Manchester, and editors of the Nature series. The topics of keynote speeches covered nursing, public health, brain science and mental health, social sciences, engineering, and informatics. Scholars from different disciplines discussed and focused on the frontiers of academic issues, so as to push forward the nursing science towards excellence with cross-disciplinary integration.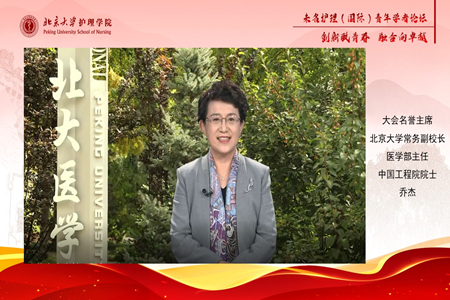 PKU Executive Vice President and PKUHSC President Qiao Jie expressed warm congratulations on the forum. Qiao Jie pointed out that the development of nursing discipline was a key component in "Healthy China" strategy and a main measure in building a medical care and hygienic service system of good quality and high efficiency. She hoped that young scholars from home and abroad could broaden their mind in the cross-disciplinary exchanges, aim at the global frontier of science and technology, confront difficulties, shoulder the new mission of nursing endowed by the new era, and make new and important contributions to the enforcement of "Healthy China" strategy and the building of a community of common destiny for all mankind.
  Written by: Lang Lang
  Edited by: Liu Xin
  Source: School of Nursing
TOP