Home» News&Events» News» Nursing Team of PKU First Hospital Wins Gold Medal of China Hospital Management Award
Nursing Team of PKU First Hospital Wins Gold Medal of China Hospital Management Award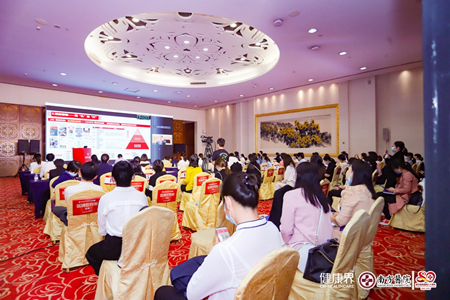 On October 29, at the Forum on China Hospital Clinical Specialty Construction and Development in Guangzhou, "Looking for the Best Medical Practice - Awarding Ceremony of the 5th China Hospital Management Award" was grandly held. The nursing management project of Peking University First Hospital (PKUFH) "Building a Patient-centered Health Education Management System with the application of LERANS Model" stood out from 1,244 cases in China and won the gold medal of China Hospital Management Award. This is the second time that PKUFH has won the gold medal in this competition. Last year, the hospital's nursing management project "Using KTA Model to Boost Evidence-based Nursing Practice" also won the gold medal.
  The 5th China Hospital Management Award set "scientific management and high-quality development" as this year's selection theme. On the basis of the original eight practical management themes, it added a new theme of scientific and technological innovation this year so as to show the innovative methods and management thinking of modern hospital managers to deal with challenges and opportunities, and provide a typical case for hospitals to move towards high-quality development. 1,244 practical cases were collected in 9 months. Among the nine themes, nursing management groups had particularly fierce competition, accounting for 17.93% of all the application cases.
  In addition, this year, apart from the gold medal won by PKUFH nursing management project, the hospital's quality management project "Building a New Mode of Obstetric Mother and Child Safety Management Based on the EENC project" won the silver medal, and its discipline management project "Comprehensive Management of Children's Chronic Kidney Disease Based on Multidisciplinary Cooperation" won the bronze medal.
  Written by: Wu Zhaoxia
  Edited by:Liu Xin
  Source: Peking University First Hospital
TOP