PKU Shufan Medical Education and Research Fund Established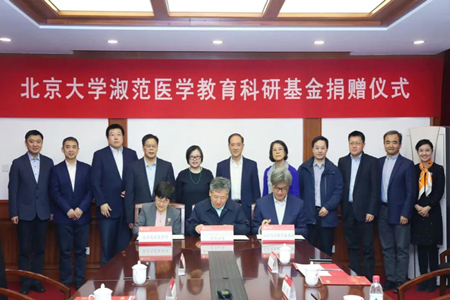 On December 6, just as PKU Medicine is about to celebrate its 110th anniversary, Beijing Yujie Mining Investment Co., Ltd. continued to support PKU Shufan Medical Education and Research Fund and the development and construction of various undertakings of Peking University Health Science Center (PKUHSC) by donating funds. At the same time, the company also donated funds to establish the Shufan Medical Humanities Construction Project of the Frontier Interdisciplinary Research Institute in order to support the discipline construction of the Department of History of Science, Technology and Medicine, Peking University. This is the alumni couple's second generous donation to their alma mater since Hu Yi and Xu Jie established Shufan Education and Research Fund on the occasion of Peking University's centennial celebration.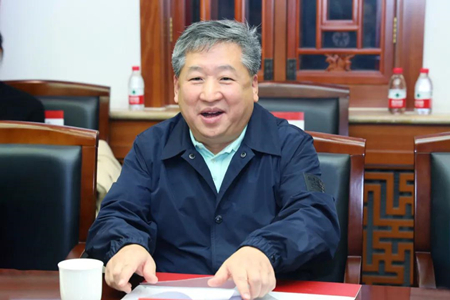 Hu Yi, chairman of Beijing Yujie Mining Investment Co., Ltd., said, "there is no more meaningful way to commemorate my alma mater's centennial birthday than donating funds.". He hopes to make some practical contribution to the new development of his alma mater with their modest efforts, and further help PKU Medicine continue to take the leading position in China's medical development, education and reform. "This donation is only part of our work for our alma mater." Hu Yi hopes that the development of Peking University will be prosperous and full of vitality. And in the future, they will always care about and support their alma mater and contribute to the education, scientific research, humanities and reputation of PKU Medicine.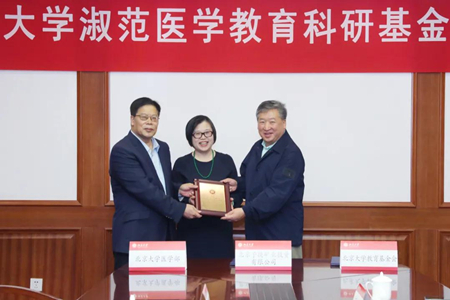 Qiu shuiping, secretary of PKU Party Committee and chairman of Peking University Education Foundation, presented the Outstanding Educational Contribution Award of Peking University to Hu Yi and Xu Jie.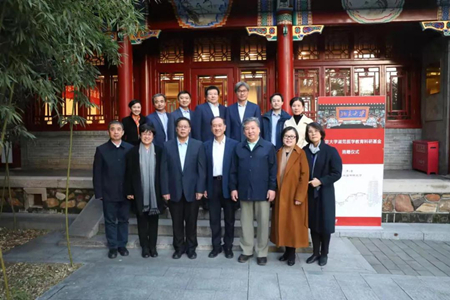 Written by: Wu Zhaoxia
  Edited by:Liu Xin
  Source: PKUHSC Alumni Association
TOP