Brain Science Forum for Autism Ends Successfully
  From February 19 to 20, the Brain Science Forum for Autism Spectrum Disorder with the theme of "Communication, Collaboration, and Innovation for the Future Together", co-hosted by Peking University Sixth Hospital (PKUSH) and Chinese Mental Health Journal, and co-sponsored by Yan'an Third People's Hospital, was successfully held online. The purpose of this forum is to invite outstanding experts and scholars from around the world to share their experience and views on the brain science research for autism, promote the exchange and cooperation of scientists, clinicians and health-related professionals in this field, and support and enhance the development of clinical and scientific research of autism. More than 30 top experts in autism research from home and abroad brought the participants an academic feast, with more than 9,000 people watching the live broadcast online.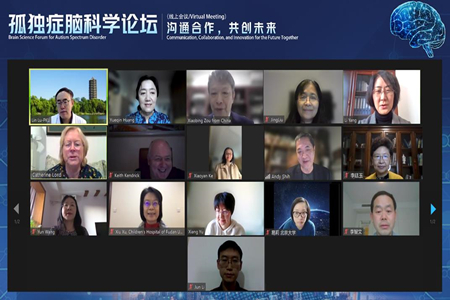 In the keynote session of the Forum, academician Lu Lin, chairman of the Forum, made a keynote speech on "Research Progress in China Brain Science Program ". Then, Professor Catherine Lord, an internationally renowned autism expert, interpreted her paper on the international consensus on future autism care and clinical research published in the journal Lancet. Dr. Andy Shih of the "Voice of Autism" discussed the key themes emerging from the forthcoming WHO Global Report and its impact on research priorities. Professor Eric fombonne reviewed the epidemiology of autism, discussed the challenges in research methods, and proposed that the future epidemiology of autism need to monitor the cross-cultural variation of phenotypic expression and the change in prevalence.
  The Forum was divided into six theme sessions, where experts and scholars from all over the world reported on their own research fields respectively.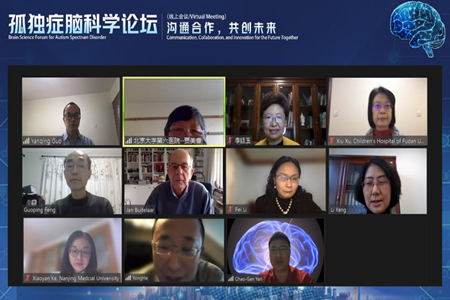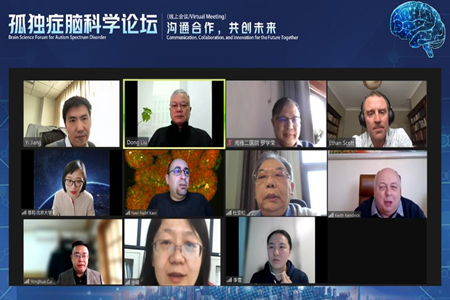 PKUSH is looking forward to more international exchanges and collaboration in the field of autism in the future so as to jointly promote the rehabilitation of autistic children.
  Written by: Wu Zhaoxia
  Edited by:Liu Xin
TOP