PKU Medicine 2022 Overseas Excellent Youth Project Launched
  Peking University Health Science Center (PKUHSC) is the first Medical Institution of Western medicine founded by Chinese Government. Over the past hundred years, with the constant efforts made by generations of PKUHSC people, PKU Medicine has been built to be a banner of national medical development, education and reform, a highland for international excellent medical talent training and elite gathering, an international platform for medical scientific and technological innovation and invention, and a center for the prevention, treatment and clinical research of major diseases, a national R&D and transformation base for new drugs, a think tank for national health policy and management, and a center for international medical collaboration and exchanges.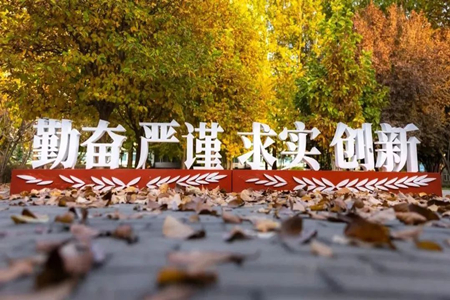 Since 2016, PKU Medicine has fully implemented the reform of personnel and talent systems. Facing the national strategic needs, PKU Medicine has adhered to the strategy of strengthening the university with talents, combined talent recruiting with talent training, provided favorable support conditions and academic environment for young talents with medical innovation potential and capacity, and helped young talents realize their dreams on the PKU Medicine platform and become scholars and doctors with excellent scientific innovation ability and humanistic quality and noble professionalism as well.
  Today, PKU Medicine is developing rapidly. We treat the world's talents with greatest sincerity and hope to write a grand chapter of the new era of PKU Medicine with you!
  Application Requirements for 2022 Overseas Excellent Youth Project
  Date of birth: after (and including) January 1, 1982
  PhD degree
  Formal teaching or research position in overseas universities, scientific research institutions or R & D institutions of enterprises with more than 36 consecutive months of working experience before April 15, 2022; For those who have obtained a PhD degree overseas and have made outstanding achievements, the requirements for working years can be appropriately relaxed;
  If the applicant has not returned to China to work full-time yet, or the applicant returned to work after January 1, 2021, he/she must resign from overseas work or have no work abroad, and return to China (to work full-time in China) for at least 3 years after receiving the subsidy notice.
  Application Time
  Applicants who intend to join PKU Medicine can contact relevant disciplines and departments from now on. We will contact you in time to fully understand your application information and provide you with consulting services.
  Start Date: February 15, 2022
  Deadline: April 15, 2022
  How to contact us?
  Office of Human Resources, PKUHSC
  Contact: Mr. Yi
  Email: yiming@bjmu.edu.cn
  Tel: 86-10-82801627
  Office of Scientific Research, PKUHSC
  Contact: Mr. Zhang
  Email: zhangqy@bjmu.edu.cn
  Tel: 86-10-82802328
  Written by: Wu Zhaoxia
  Edited by: Liu Xin
TOP