Home» News&Events» News» Peking University Health Science Center Holds an Online Exchange with the University of Macao
Peking University Health Science Center Holds an Online Exchange with the University of Macao
  On March 28, 2022, Peking University Health Science Center (PKUHSC) held an online meeting with the University of Macao (UM).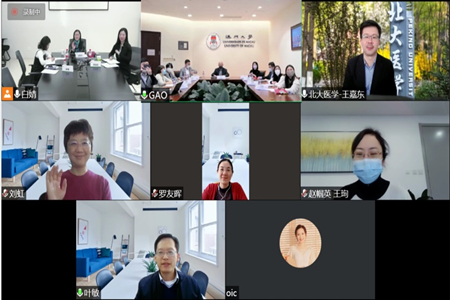 In his speech, Wang Jiadong, vice president of PKUHSC, expressed the hope that the two sides will explore further cooperation in talent training, jointly cultivate more high-level pharmaceutical talents for the country, and help the construction of Guangdong-Hong Kong-Macao Greater Bay Area (GBA) and the development of health undertakings in Macao.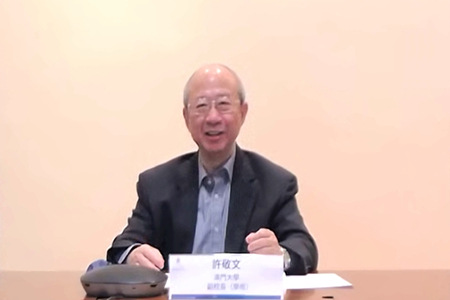 Xu Jingwen, vice president of UM, mentioned in his speech that UM and Peking University have always cooperated closely. Now the two universities are actively responding to national policies to explore and deepen the cooperation between the mainland and Macao in the field of talent training. The SAR government also attaches great importance to the progress of the cooperation between the two universities. He hopes that today's meeting will conduct in-depth and concrete discussions, and he looks forward to seeing the successful start of the cooperation as soon as possible.
  During the exchange and discussion, the two sides had an in-depth discussion on the progress of talent training projects in the pharmaceutical field and the future work plan.
  Written by: Wu Zhaoxia
  Edited by:Liu Xin
TOP