Home» News&Events» News» PKU Medicine to Build the ASEAN-China Public Health Science and Technology Cooperation Center
PKU Medicine to Build the ASEAN-China Public Health Science and Technology Cooperation Center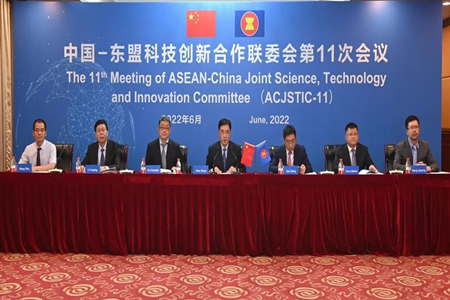 At the 11th Meeting of ASEAN-China Joint Science, Technology and Innovation Committee held on June 15, 2022, the establishment of the ASEAN-China Public Health Science and Technology Cooperation Center (ACPHSTCC) was included as an important item on the agenda.
  To implement the speech spirit of General Secretary Xi Jinping and Prime Minister Li Keqiang, Peking University Health Science Center will establish ACPHSTCC under the guidance and support of the Ministry of Science and Technology (MOST). Relying on PKU School of Public Health and integrating the advantageous resources of PKU Medicine, the Center will provide an open platform for China and ASEAN partners in public health science and technology cooperation, to help implement the Belt and Road Initiative.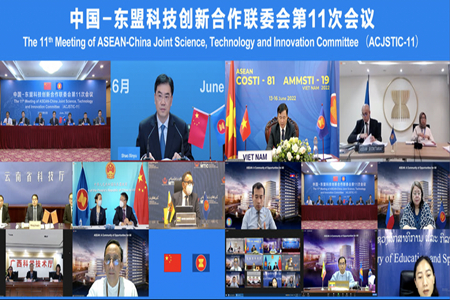 At the meeting, vice minister Shao Xinyu specially mentioned that the MOST supported PKU in leading and uniting multiple domestic institutions to build the cooperation platform for public health science and technology. They will actively dock with interested institutions of ASEAN countries and carry out cooperation in the prevention and control of infectious diseases and emergency response to public health emergencies, vaccines and drug development, epidemic surveillance, and personnel training. China welcomes ASEAN countries and the ASEAN secretariat to recommend universities, research institutions and well-known experts in related fields to participate in relevant cooperation and become partners of the Center.
  Having cooperative relations with many ASEAN key medical colleges and leading in the establishment of China-ASEAN University Medical Association supported by the Ministries of Education and of Foreign Affairs and China-ASEAN Center, PKUHSC has a good foundation and channel of cooperation with ASEAN. Through exploring the construction mechanism, path and technical assistance of the CAPHSTCC, PKU Medicine will continue to push forward platform construction, promote the public health technical cooperation between China and ASEAN, and benefit public health security and people's health in China and ASEAN.
  Written by: Lang Lang
  Edited by: Liu Xin
TOP