Home» News&Events» News» Two Studies of PKUFH Radiotherapy Department Cited by US and Europe International Guidelines
Two Studies of PKUFH Radiotherapy Department Cited by US and Europe International Guidelines
  The Radiotherapy Department of Peking University First Hospital (PKUFH) is one of the earliest hospitals in China to carry out radiotherapy. In 2022, two studies in the field of urothelial cancer and prostate cancer in the Radiotherapy Department of PKUFH were cited by the US National Comprehensive Cancer Network (NCCN) Urothelial Cancer Guidelines (February 2022) and the European Association of Urology (EAU) Prostate Cancer Diagnosis and Treatment Guidelines (March 2022) respectively. The two studies are "Pattern and Risk Factors of Local Recurrence after Nephroureterectomy for Upper Tract Urothelial Carcinoma (UTUC) (first author: Li Xiaoying, responsible author: Gao Xianshu, Zhou Liqun)" and "Toxicity and Biomedical Outcomes after Dose Intensified Post-operative Radiation Therapy for Prostate Cancer (co-first authors: Qi Xin, Li Hongzhen, responsible author: Gao Xianshu)".
  So far, five studies of the Radiotherapy Department have rewritten international guidelines in the three fields of esophageal cancer, prostate cancer and urothelial cancer.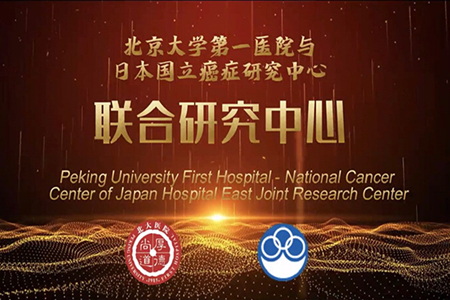 In addition, in order to further improve the scientific research level and clinical experience, the Radiotherapy Department of PKUFH and the National Cancer Center of Japan Hospital East jointly established the "Joint Research Center". The National Cancer Center of Japan Hospital East has rich clinical experience in tumor proton therapy and strong scientific research strength. In the future, the two units will focus on strengthening cooperation in radiotherapy and proton therapy of urinary tumors, carry out scientific research, and provide better medical services for patients.
  Written by: Wu Zhaoxia
  Edited by:Liu Xin
  Source: Peking University First Hospital
TOP