Home» News&Events» News» PKU Third Hospital Orthopedics Dean Li Weishi to Chair AO Spine China Council
PKU Third Hospital Orthopedics Dean Li Weishi to Chair AO Spine China Council
  On July 5, 2022, the AO Spine Asia Pacific Board announced that Professor Li Weishi, orthopedics dean of Peking University Third Hospital (PKUTH) was appointed as the seventh chairperson of the AO Spine China Council, with a three-year term.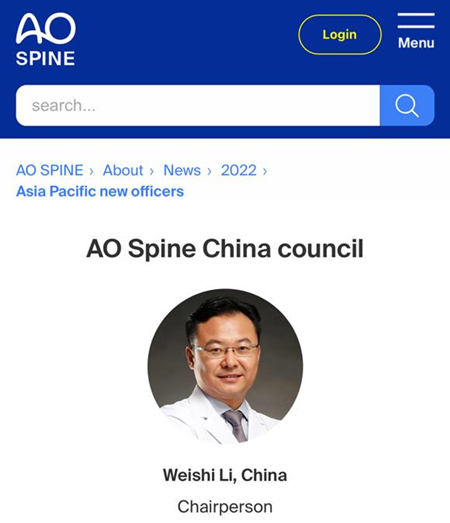 AO Spine is a world renowned non-profit academic organization in spine surgery. Led by six spine surgeons from Europe and North America, it grew independently from the AO Foundation from 1999 to 2000. AO Spine has become the premier knowledge provider in spine surgery and at the forefront of education and research. In the year of 2001, PKUTH became the first AO Spine training center in China.
  Professor Li Weishi has been working as the education officer of AO Spine China Council since 2019. During the COVID-19 pandemic in the recent three years, he has actively promoted, planned, and organized various online courses, which helped develop a high-level and standardized domestic education in spine surgery.
  In addition, leading the specialists from eight AO Spine training centers in China, Professor Li Weishi translated "AO Spine Textbook—Comprehensive Overview on Surgical Management of the Spine" into Chinese and the textbook was officially published in 2022.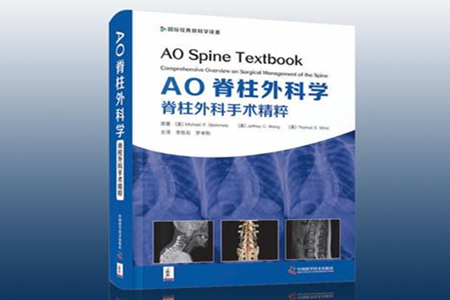 Written by: Lang Lang
  Edited by: Liu Xin
  Source: PKUTH
TOP