Peking University Third Hospital Actively Engaged in CIFTIS
  Peking University Third Hospital (PUTH) brought its innovative and translational research outcomes to the 2022 China International Fair for Trade in Services (CIFTIS) held between August 31 and September 5 and attended several events.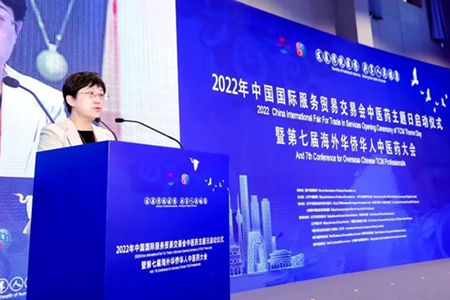 During the opening ceremony of the TCM Theme Day and the 7th Conference for Overseas Chinese TCM Professionals on the morning of September 1, President Qiao Jie of the PUTH addressed the audience and witnessed the signature of an agreement for cooperation between the PUTH and Chunfeng Pharmaceutical. According to the agreement, the two sides will create a joint center for pharmaceutical research, which promotes (1) translational research that targets the development of new products/technologies in medical devices and smart pharmacology, (2) rational use of medicines through training and integration of domestic and international resources, and (3) disciplinary development through academic/technical exchange and capacity building.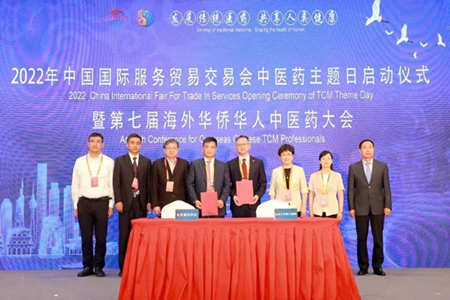 In September 3, the PUTH joined China Center for Promotion of SME Development, Development Center for Medical Science & Technology, and Beijing Advanced Innovation Center for Biomedical Engineering, in cohosting the President Forum on Health and Industrial Technology Integration.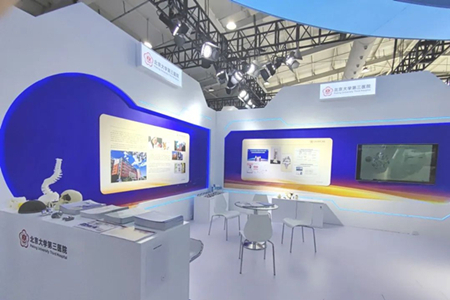 The PUTH had exhibition stands in both China National Convention Center and Shougang Park, featuring outcomes from groups led by Qiao Jie (Health and Industrial Technology Integration), Xu Huiyu (Ovarian Reserve Assessment Model), Tian Chan (Automated Chromosome Enumeration), Liu Zhongjun (3D Printing in Spine Surgery), Yu Jiakuo (Personalized Total Knee Replacement Artificial Joint Prostheses), and Chang Cuiqing (Energy/Sports Drinks).
  CIFTIS 2022 was hosted by the Ministry of Commerce and the government of Beijing Municipality and themed "Global Services, Shared Prosperity". As one of the nine thematic sectors of the exhibition, Health Services showcased the new trends of integration and innovation in public health, biomedicine, digital health, aged care intelligence, and traditional medicine.
  Written by: Fan Xiaofei
  Edited by: Liu Xin
  Source: Peking University Third Hospital
TOP