PKUHSC Celebrates the 38th Teachers' Day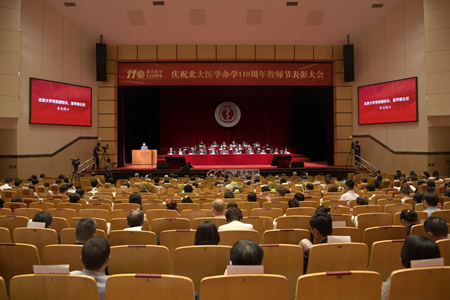 On the afternoon of September 9, on the occasion of the 38th Teachers' Day, Peking University Health Science Center grandly held the Teachers' Day Awarding Conference for the 110th Anniversary of PKUHSC.
  Present at the conference were representatives of the great masters who won the previous PKUHSC Taoli Award, all the members of PKUHSC's leadership team, leaders of schools and hospitals, teaching leaders of basic units, heads of departments, offices and directly affiliated units, and representatives of front-line teachers and newly recruited staff in 2022. The conference was held both online and offline.
  PKUHSC honored a group of excellent teachers working in the teaching frontline. Chen Baojian, Deputy Secretary of the CPC PKU Committee and Secretary of the CPC PKUHSC announced the award decision.
  Professor Ke Yang was honored with PKUHSC Taoli Award, Professor Li Rong and other 442 comrades with Teaching Excellence Award, Excellent Moral Education Award and other 39 PKUHSC awards of excellent teachers. Recommended by the university, Professor Feng Yi and other ten comrades won Beijing Higher Education Teaching Master Award and other prizes assessed by education and health authorities at all levels.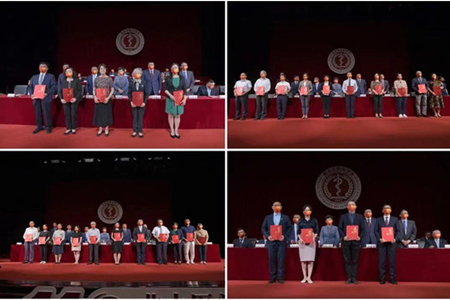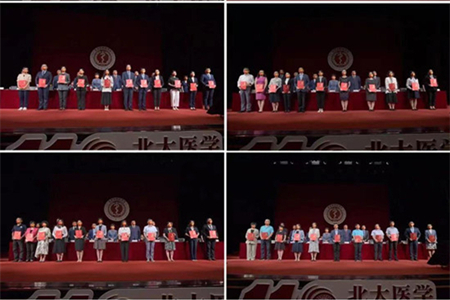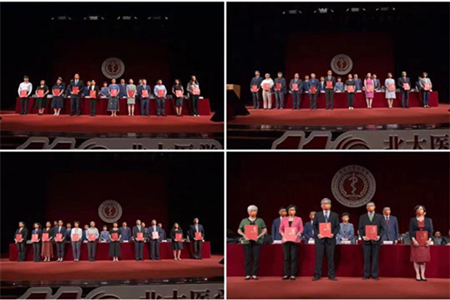 Representatives of the Awardees
  Among the awardees, there were the most beautiful teachers countermarching in the COVID-19 prevention and control frontline, teachers in the medical team of the Winter Olympics Games who accompanied Olympic champions in the background, Xinjiang- and Tibet-supporting teachers who fought bravely in the snowy plateau and the frontier Gobi, teachers of basic courses who were dedicated to the three-foot platform and guaranteed the suspended class with non-stop teaching and learning, research faculty who fought hard at the frontier of medical science and technology innovation, and editing teachers who explored in the summarization of education and teaching experience and revealed the general principles of medical education. In the frontline teaching, no matter what post they held, they all worked tirelessly to cultivated excellent medical talents who will be rooted in China, serve the people, and love the Party and the country. Present at the conference were only some representatives, and more teachers who were outstanding in medical teaching have been included in the "PKUHSC 110th Anniversary Educational and Teaching Achievement Book". A relevant educational and teaching achievement exhibition has been put on at the PKU Medical Science and Technology Square.
  Written by: Lang Lang
  Edited by: Liu Xin
  Source: Office of Publicity
TOP