PUFH Kicks off RCT of Belzutifan in China
  The clinical trial of Belzutifan (MK6482, brand name Welireg), a novel treatment for Von Hippel-Lindau disease (VHL), was launched November 11 at Peking University First Hospital. The trial is the Chinese part of a global multi-site phase II clinical trial (MK6482-015) and is led by Dr. Gong Kan, Deputy Director of PKU Institute of Urology. The trial enrolls VHL patients with renal cell carcinoma, pheochromocytoma/paraganglioma, or pancreatic neuroendocrine tumors.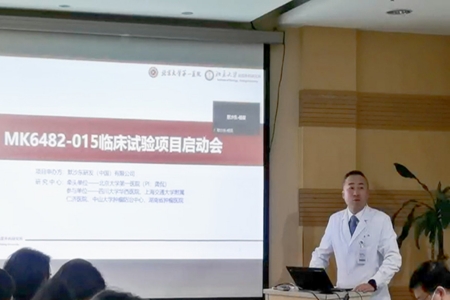 Calling it a milestone in the treatment of VHL, Dr. Gong said the trial was the first on Belzutifan, an inhibitor of HIF-2α.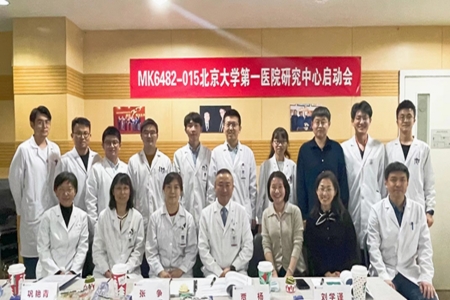 VHL is a rare, genetic multi-system disorder in which non-cancerous tumors grow in certain parts of the body. The launch of the trial is an important step toward better access to treatment to this rare disease.
  Written by: Fan Xiaofei
  Edited by: Liu Xin
  Source: Peking University First Hospital
TOP