Home» News&Events» News» MoU Signed between PKUHSC and Massachusetts General Hospital Research Institute
MoU Signed between PKUHSC and Massachusetts General Hospital Research Institute
  Delegation from Massachusetts General Hospital Research Institute (MGHRI) led by its Scientific Director Susan A. Slaugenhaupt visited Peking University Health Science Center (PUHSC) on March 16 and signed a memorandum of understanding on cooperation with the PUHSC. Also in the delegation was MGHRI's Director of Translational Research Training and Development Gabriela Apiou, as well as head of international programs and specialists in epidemiology, imaging, genomics and systems biology.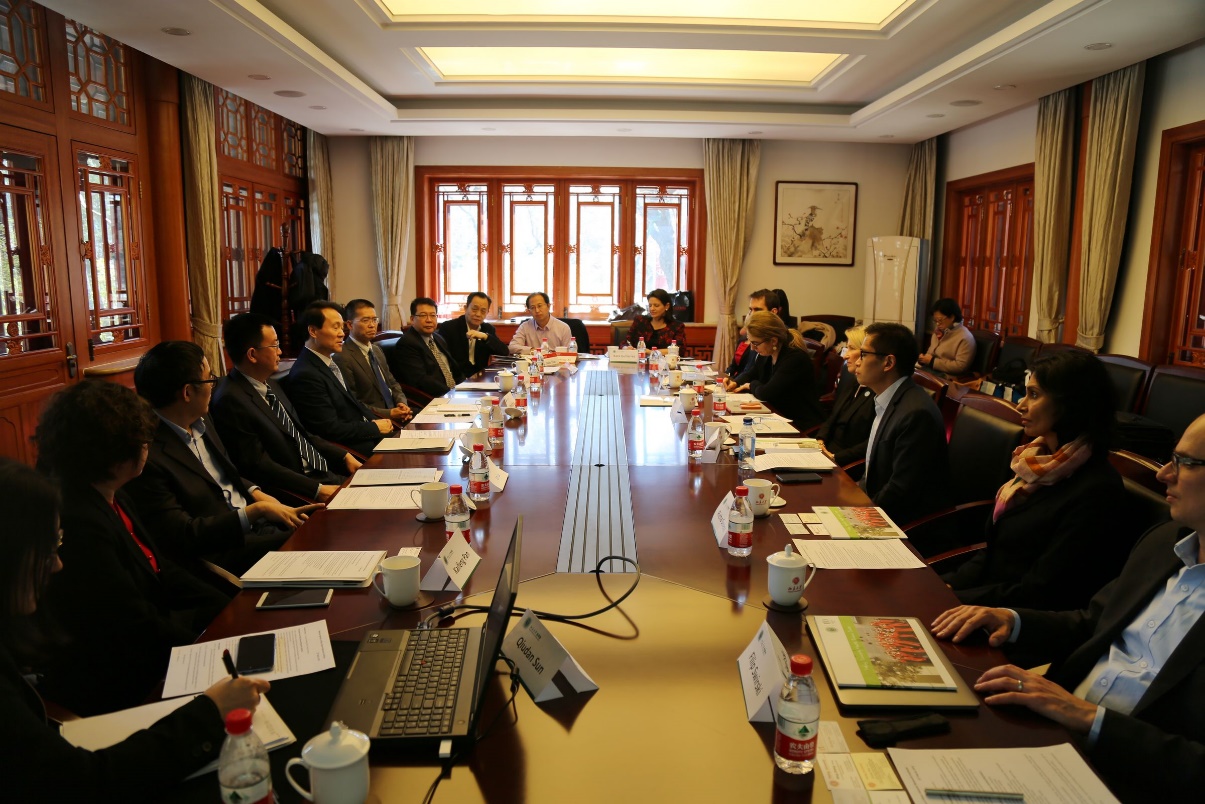 Before the signing ceremony, President Zhan Qimin of PUHSC, together with his team, held talks with the delegation. The two sides briefed each other on their research in epidemiology, imaging, genomics, systems biology, cancer, mental disorders and sports medicine. In conclusion, President Zhan suggested the two sides, building on the MoU, focus on meaningful cooperation in joint research, joint seminar, training programs and student exchange.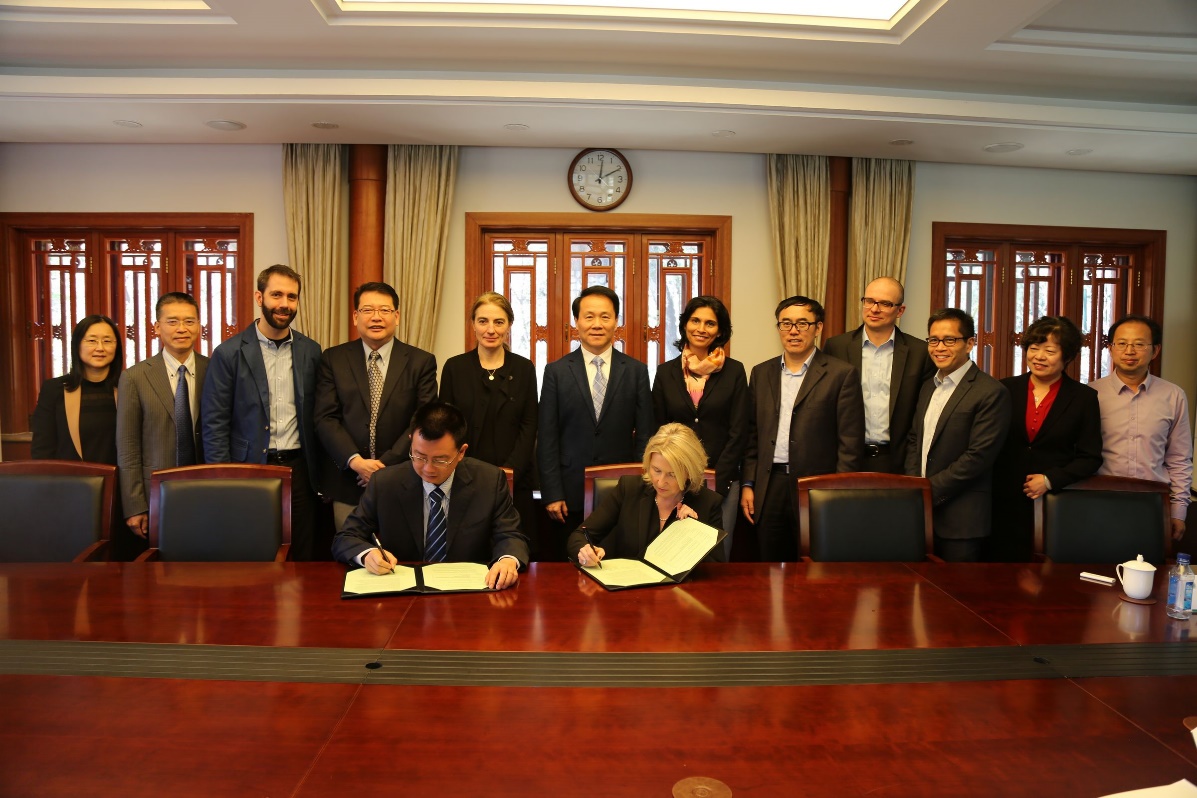 The talks were joined by Vice President Zhang Ning of PUHSC, PUHSC Director of International Cooperation Sun Qiudan, President Lu Lin of Peking University Sixth Hospital, Vice President Pan Kaifeng of Peking University Cancer Hospital and Deputy Director Yu Jiakuo of Institute for Sports Medicine.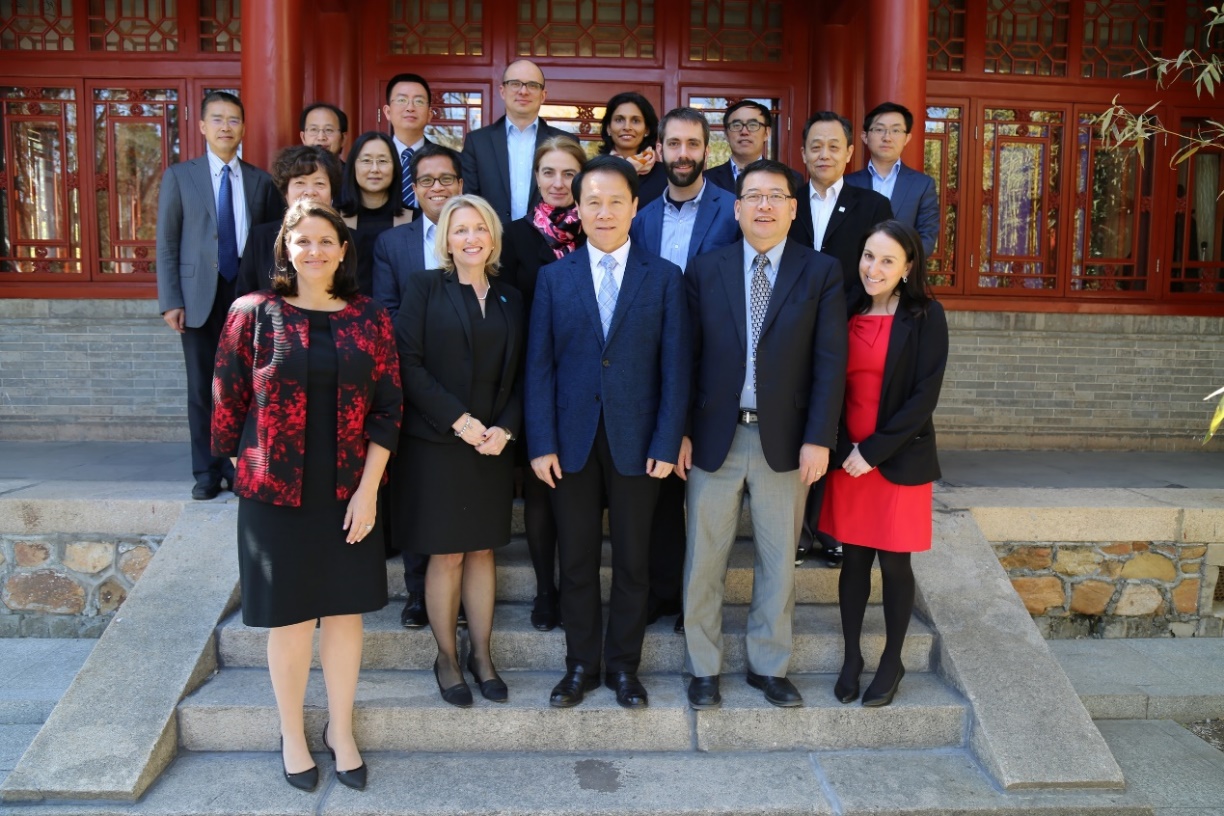 Written by: Fan Xiaofei
Edited by: Liu Xin
TOP