Conference on Precision Medicine and Artificial Intelligence Held
  On March 18, 2018, the "Conference on Precision Medicine and Artificial Intelligence", co-sponsored by Peking University Health Science Center (PKUHSC) Alumni Association , PKUHSC Department of General Practice, and Academy of Opto-electronics of Chinese Academy of Sciences, was held at PKUHSC as scheduled. This conference provided explanations and outlooks from different angles for the current hotspot --- combining artificial intelligence (AI) technology with precision medicine. Through associating scientific innovations with the future of Chinese medical sciences, it hopes to exert a positive impact on achieving the " Healthy China 2030" Plan, protecting people's health, improving the health level, and enhancing health justice.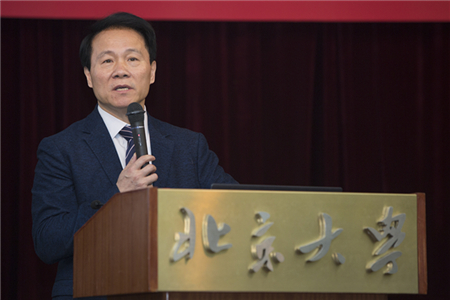 Academician ZHAN Qimin, vice president of PKU and president of PKUHSC, made an excellent speech on precision medicine and AI technology. He believes that precision medicine is an important connotation and goal of translational medicine research, transformation and integration are the mode and mechanism for medical development, and the synchronous development of sciences can be achieved through the joint efforts of government, industry, university and research institute under the supervision of government policies and laws and regulations.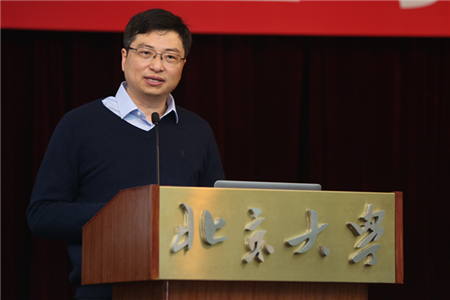 TAO Jianhua, Research Fellow at the Institute of Automation of the Chinese Academy of Sciences and winner of the National Science Fund for Distinguished Young Scholars, brought a wonderful report --- "The Current Situation and Challenges of the Development of Artificial Intelligence".He pointed out that China is setting off an AI upsurge, and the mutual integration, interaction and development of medical sciences with AI technology will surely become a research hotspot.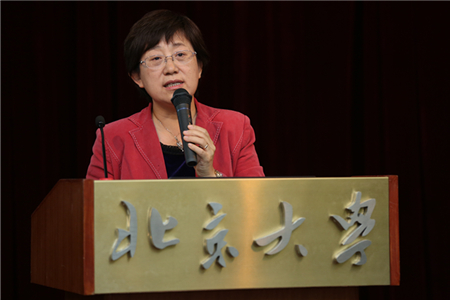 Academician QIAO Jie, president of PKU Third Hospital and an outstanding specialist in the field of assisted reproduction, delivered a brilliant speech --- "How Far AI is From Us". From the perspective of a medical expert in clinical and scientific research, she noted that AI technology can be practically helpful in how to better predict one's own fertility and how to best solve an individual's fertility problem.
  FU Wei, director of the Health Development Research Center of the National Health Commission of the People's Republic of China, shed further light, in her report ---"Building a High Quality and Efficient Health Service System to Meet Health Needs ", on how to propel the promotion and application of medical technology through developing macro-strategies. She also added that as an alumnus of PKUHSC, she is willing to offer more service and help for the development of PKU Medicine and for all the alumni in the health sector.
  During the second half of the conference, scientists from various academic circles delivered wonderful lectures respectively. And finally, vice president of PKUHSC and deputy director of PKUHSC Alumni Association, Wang Weimin made a closing speech. He hopes to organize people of all industries and fields with the help of PKHUSC alumni so as to make advanced scientific explorations in the way of traditional alumni associations.
  Written by: WU Zhaoxia
  Edited by:Liu Xin
  Source: PKUHSC Alumni Association
TOP