Home» News&Events» News» 30th Anniversary of the Application of Assisted Reproductive Technology in Mainland China Held
30th Anniversary of the Application of Assisted Reproductive Technology in Mainland China Held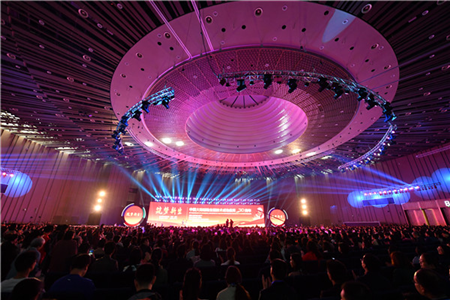 On the morning of March 31, a grand meeting and symposium on reproductive health to celebrate the 30th anniversary of the successful application of assisted reproductive technology in Chinese mainland, jointly held by Peking University Third Hospital (PUTH) and Chinese Medical Doctor Association (CMDA) and sponsored by Chinese Maternal and Child Health Association (CMCHA) and Beijing Medical Association (BMA), was opened. The meeting is themed "Building a New Life". During the 3-day meeting, 3 main venues and 8 branch venues were set up, 54 academic exchanges were held, and about 438 scholars attended the meeting. The actual number of participants exceeded 5,000 and nearly 70,000 people watched the meeting online. The meeting is a spectacular academic event for Chinese reproductive medicine.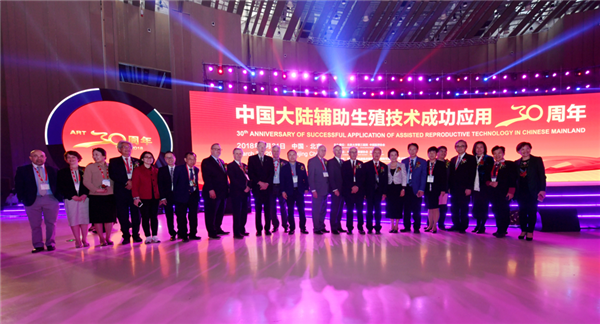 Leaders and guests present at the opening ceremony include Ms. PENG Peiyun, vice chairman of the ninth NPC Standing Committee, Academician HAN Qide, vice chairman of the twelfth CPPCC National Committee, Mr. ZHANG Wenkang, former minister of National Health Commission and lifetime honorary president of CMCHA, and ZHANG Yanling, president of CMDA, and people from other relevant departments and institutions such as National Health Commission, Ministry of Education, Ministry of Science and Technology, Chinese Medical Association (CMA), CMDA, CMCHA, PKU, and Peking University Health Science Center (PKUHSC).
  The meeting has also invited many other influential figures and scholars. They are Richard Kennedy, president of the International Federation of Fertility Societies (IFFS), Joe Simpson, former president of IFFS, Roy Farquharson, president of the European Society for Human Reproduction and Embryology (ESHRE), Sean Tipton, spokesman of the American Society for Reproductive Medicine (ASRM), ZENG Qirui, president of the Asia Pacific Initiative on Reproductive Medicine (ASPIRE), Robert Norman, former president of ASPIRE, Peter Brinsden, former director of Cambridge University Bourn Hall Clinic ---birthplace of the world's first IVF baby, HUAN Rongye, academician of Singapore Royal Academy of Obstetricians and Gynecologists and creator of the first Asian IVF baby, academician Peter Leung of Canadian Royal Academy of Sciences, Academician HAN Qide of the Chinese Academy of Sciences and the Chinese Academy of Engineering, and other academicians including ZHAN Qimin, LIU Yixun, GUO Yinglu, CHENG Jing, HE Lin, ZHOU Qi, MA Ding, HUANG Hefeng, and QIAO Jie. In addition, hundreds of well-known experts and winners of the National Science Fund for Distinguished Young Scholars and Outstanding Youth Science Foundation from Chinese mainland, Hong Kong and Taiwan attended the meeting.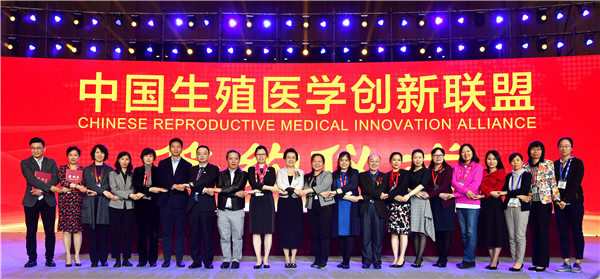 After the opening ceremony, the Chinese Reproductive Medical Innovation Alliance was signed by dozens of reproductive health related institutions. The Alliance will promote the communication and cooperation in the field of reproductive health and co-write a new chapter for the development of reproductive health in China.
  The clinical diagnosis and research of PUTH Reproductive Medicine Center are among the top domestically and have reached the advanced level internationally. With more than 600, 000 outpatient visits a year, it has become one of the largest comprehensive medical centers in China and even in the world for the diagnosis and treatment of reproductive endocrine diseases and infertility. The 30 years' development of assisted reproductive technology in mainland China is also the period of the rapid development of reproductive medicine. PUTH Reproductive Medicine Center has been growing steadily and has made brilliant achievements due to efforts made by all the medical workers of one generation after another at this center.
  Written by: WU Zhaoxia
  Edited by: Liu Xin
  Source: Peking University Third Hospital
TOP