Bayer China Innovation Center Conducts Academic Exchanges with PKUHSC
  On April 12, Dr. Tom Kinzel, head of Bayer China Innovation Center, and Dr. ZHANG Xun, manager of Alliance, came to PKUHSC for a one-day academic visit.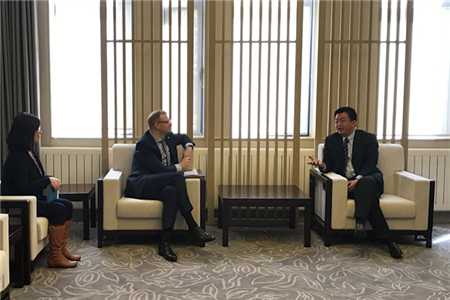 PKUHSC vice president ZHANG Ning with head of Bayer China Innovation Center
  Professor ZHANG Ning, vice president of PKUHSC, warmly welcomed Tom Kinzel and his colleagues from Bayer China Innovation Center, and the two sides exchanged views about future cooperation. During the subsequent discussion, Dr. Kinzel stressed that research collaborations with external partners from such research institutions as colleges and universities form an integral part of Bayer's innovation strategy in drug discovery. Bayer is dedicated to new drug hatching from the laboratory to clinical practice and the collaboration with PKU is a key component of Bayer's innovation strategy. Bayer is looking forward to extensive cooperation with PKUHSC experts in various fields including cancer and cardiovascular treatments, small-molecule chemical drugs, and construction of drug discovery platforms.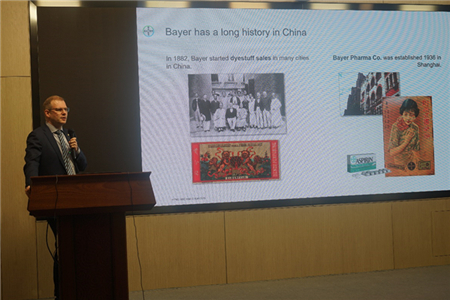 Tom Kinzel's introduction to Bayer's history and culture
  Dr. Zhang Xun gave a presentation about the content, operation process and achievements of the Bayer- PKU's first Comprehensive Strategic Partnership (2014-2017), and further introduced the second phase of the agreement starting from 2017. The second phase of the agreement brings PKUHSC into cooperation and increases the total agreed amount from 10 million yuan to 21 million yuan, with post-doctoral support projects newly added.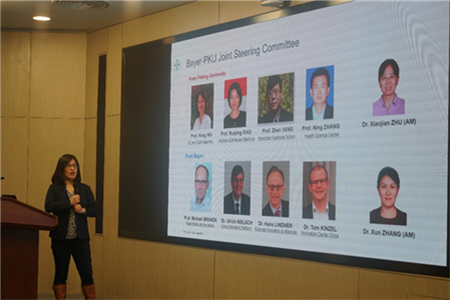 ZHANG Xun's introduction to Bayer Foundations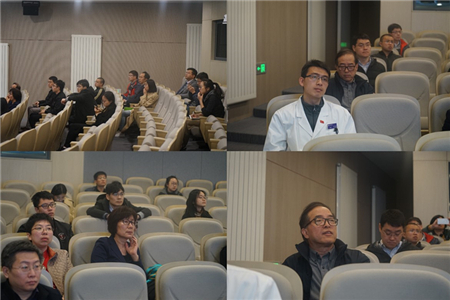 PKUHSC experts at the meeting
  In the afternoon, Dr. Kinzel and Dr. ZHANG Xun conducted one- to-one discussions with PKUHSC experts including Professor JIAO Ning from School of Pharmaceutical Sciences, who won the "Bayer Scholar Award" in 2017, and further discussed in detail the feasibility and prospect of the transformation of basic research results with the support of Bayer Foundations. Bayer indicates that it is seeking a long-term and open cooperation with PKUHSC, deeply integrating the academic creativity of PKU Medicine with Bayer's experience in new drug discovery and accelerating the process of research results' transformation and new drug discovery, so as to jointly promote the development and progress of health care.
  Written by: WU Zhaoxia
  Edited by:Liu Xin
TOP