UNAIDS Goodwill Ambassadors Meet with PUHSC Students in Sharing Event
  A sharing event themed "Reaching Zero Discrimination and Better Health for All" was held at Peking University Health Science Center (PUHSC) on April 24, where the students were joined by UNAIDS Special Ambassador for AIDS in Latin America Madam Lorena Castillo de Varela and UNAIDS National Goodwill Ambassador for China Mr. Huang Xiaoming.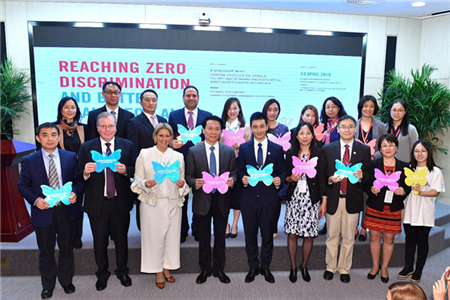 In his opening speech, President Zhan Qimin of PUHSC said his institution had been supporting students in their initiative of the annual week-long campaign for HIV prevention since 2003. Madam Castillo de Varela encouraged students to reach out to their peers in other universities so as to raise awareness and involve more people in the effort to fight against stigma. She emphasized the importance of a sense of responsibility and expressed hope that the "voice of solidarity, peace and love" from China's students and young people could be heard by more in China and the world at large. Mr. Huang echoed their points and urged students to contribute to zero discrimination and HIV prevention with "a heart of kindness" and "actions filled with love".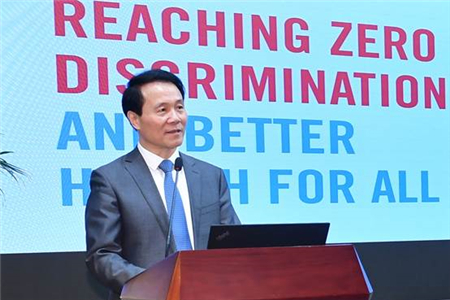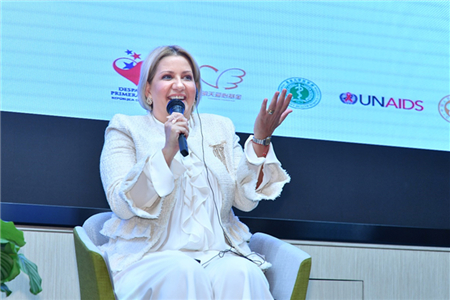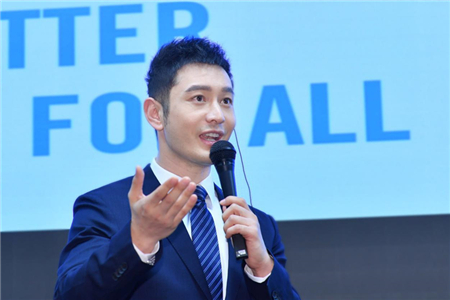 Other dignitaries at the event included Panama's ambassador to China Mr. Francisco Carlo Escobar, UN Resident Coordinator and UNDP Resident Representative Nicholas Rosellini, UNAIDS representative Ran Wei, and Deputy Director of American and Oceanian Affairs Ji Yongjun of Chinese People's Association for Friendship with Foreign Countries.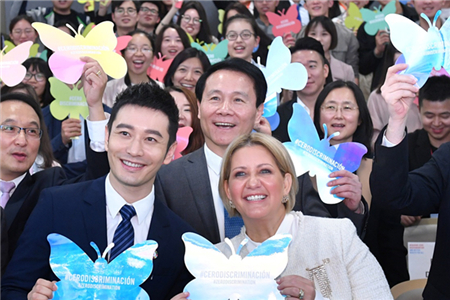 Written by: Fan Xiaofei
  Edited by: Liu Xin
TOP