Home» News&Events» News» Associate Administrator of Mayo Clinic Visits Peking University Third Hospital
Associate Administrator of Mayo Clinic Visits Peking University Third Hospital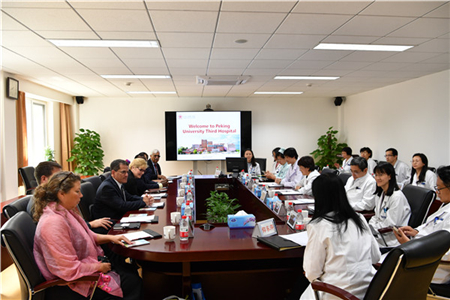 A delegation from Mayo Clinic led by its Associate Administrator Kay Thiemann visited Peking University Third Hospital (PUTH) on April 23. The visitors held talks with PUTH representatives and paid visits to the department of radiology, outpatient pharmacy, emergency room, department of radiotherapy and laboratory. They applauded PUTH's achievement in deploying intelligent equipment and adopting a highly efficient operational model, and the two sides expressed interest to cooperate on multiple fronts.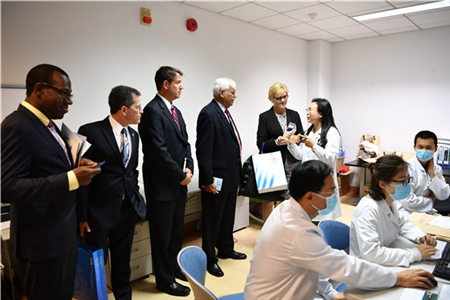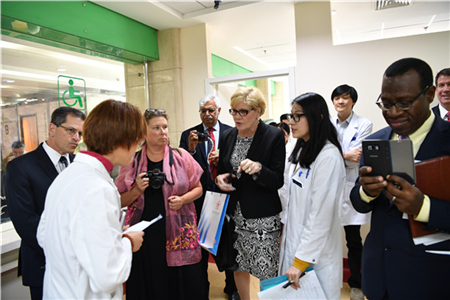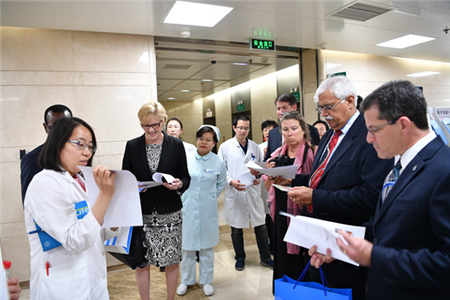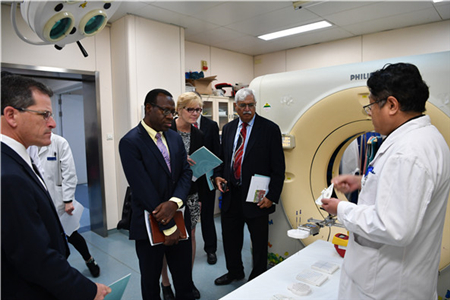 Mayo Clinic was founded in 1864 and is now one of the most prestigious medical centers in the United States and the world. Its global medical network provides technological sharing to health facilities around the world.
  Other members of the visiting team included Associate Dean Abba Zubair of Mayo Clinic School of Health Sciences, Dean Curt Lox of University of North Florida Brooks College of Health, and his Brooks colleagues, Professor and Chair Mei Zhao of Department of Health Administration, Associate Professor Rob Haley of Master of Health Administration program, and Professor Shyam Paryani.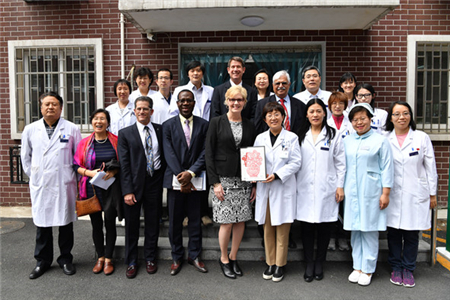 Written by: Fan Xiaofei
  Edited by: Liu Xin
  Source: Peking University Third Hospital
TOP