PKU First Hospital's Department of Dermatology and Venereology
  In order to increase clinical exchanges between the dermatologists in China, the US, and Canada, the China-US-Canada Tele-Discussion of Clinical Cases (WebEx GR), hosted by the International Chinese Dermatology Association (ICDA), has been successfully held for four consecutive years in the three countries across the time zones via web meeting. On April 27, under the guidance of Professors Li Hang and Li Ruoyu, the Department of Dermatology and Venereology of PKU First Hospital (PKUFH) attended the fourth WebEx GR. The residents and graduate students of the department also participated in the discussion via cell phone APP.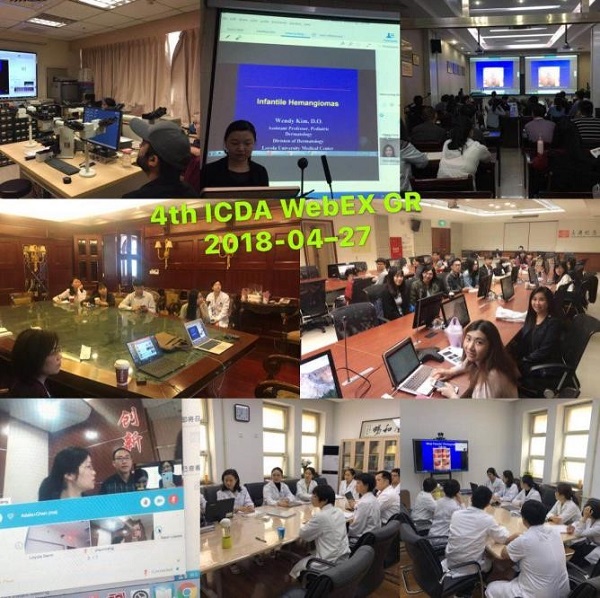 American Doctor Wendy made a report on pediatric hemangioma and its treatment, and residents from Beijing, Nanjing, Shanghai, Xi'an, and Taipei made case reports as well.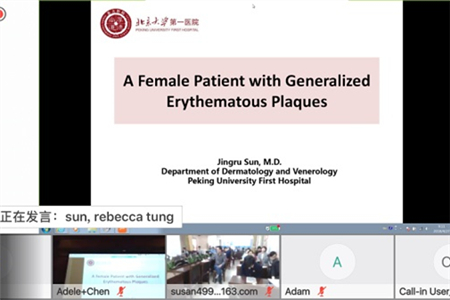 ICDA was founded in May 2015, including hospitals such as PKUFH, the Chang Gung Memorial Hospital, the Hospital of the University of British Colombia, Canada, Health Sciences Division of Loyola University of Chicago, and the Affiliated Hospital of Case Western Reserve University. The meeting broke through the limits of time and space, and adopted the new and convenient mode of web video, so as to enhance the clinical exchanges between the participating hospitals in these countries.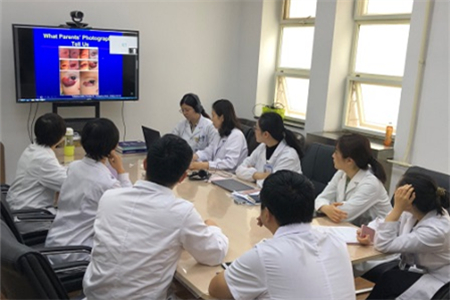 Written by: Lang Lang
  Edited by: Liu Xin
  Source: PKU First Hospital
TOP