PKUHSC Delegation Visits Bank of Hainan and Signs Donation Agreement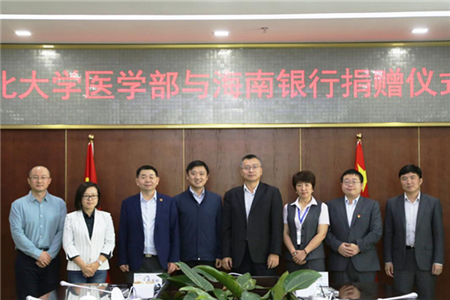 Recently, Bank of Hainan (BOH) donated funds to set up "PKU- BOH Innovation Project on Medical Sciences and Technology" to support the transformation of scientific and technological achievements and the development of innovation and entrepreneurship of PKU Medicine. On December 1, Xiao Yuan, PKUHSC vice president, led a delegation to BOH for in-depth exchanges on further strengthening cooperation and signed a donation agreement with BOH.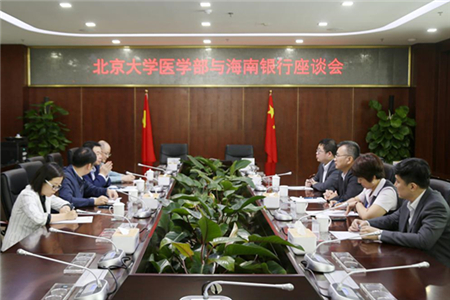 Zhu Delei, deputy secretary of Party Committee and president of BOH, said that, following this donation, BOH will continue to strengthen its cooperation with PKU Medicine and make contributions to the development of national health care. At the same time, BOH will make full use of its own resources to provide a full range of financial services for the construction of Sanya Branch of PKU Hospital of Stomatology.
  PKUHSC vice president Xiao Yuan thanked BOH for its concern and support for PKU Medicine. He also said that PKU Medicine will take this cooperation as an opportunity to carry out exchanges and cooperation with BOH in more fields, and work together to help serve the major national strategy ---the construction of Hainan Free Trade Area (Port).
  Written by: Wu Zhaoxia
  Edited by:Liu Xin
  Source: Office of the President, PKUHSC
TOP