Japanese Company NEC Visits PKUHSC
  On the afternoon of December 10, a delegation of 5 people, including Naoki Hashitani, executive director of NEC, Hideyuki Ogata, director of NEC Customer Service, and Liu Shenqiu, president of PKUTECH, visited Peking University Health Science Center (PKUHSC). PKUHSC leaders and teachers including Vice president Xiao Yuan received the guests and conducted exchange activities with them.
  NEC delegation first came to the Office of International Cooperation. The guests expressed their great admiration for the contribution of PKUHSC to the development of medicine in China and even in the world and had heated discussions on how to deal with the health problems encountered in the development of an aging society. The guests expressed their willingness to further deepen understanding and promote cooperation with PKUHSC.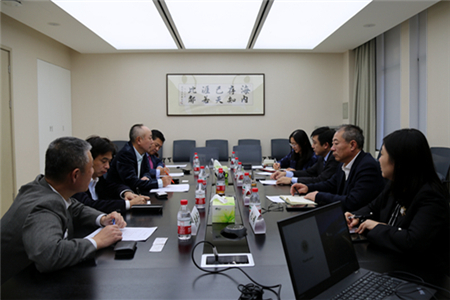 Later, NEC delegation came to the National Institute of Health Data Science at Peking University to discuss the future development prospects of health big-data and cloud computing. PKUHSC welcomes NEC company and other international well-known enterprises dedicated to health data related research to attend the Health Big-data Forum of Peking University in the future to promote big data research and industrial integration.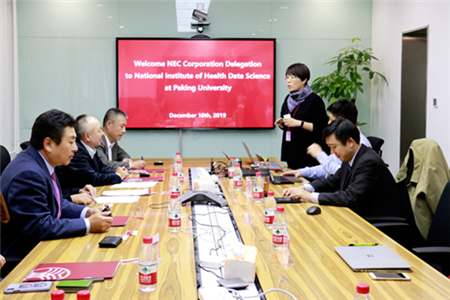 At last, NEC delegation came to Peking University Medicine Science and Technology Transfer and Innovation Center. Vice president Xiao Yuan expressed the hope that PKUHSC will have the opportunity to increase communication with NEC and other enterprises, and PKUHSC welcomes more well-known enterprises at home and abroad to pay attention to the development of PKU Medicine and explore more in-depth cooperation and mutual development in the future.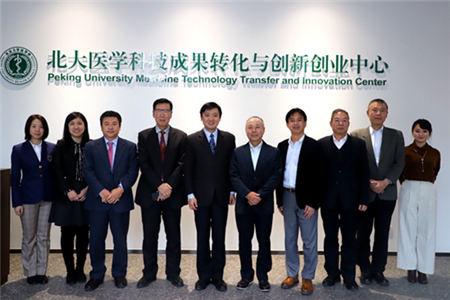 Written by: Wu Zhaoxia
  Edited by:Liu Xin
  Source: Industry Management Office
TOP